The Certificate IV in Bookkeeping & Accounting Dual Qualification course is ideal for anyone looking to enter into the Bookkeeping or Accounting industries. It is the perfect preparation for anyone seeking a career as a professional bookkeeper, BAS agent or payroll officer.
The Certificate IV in Bookkeeping & Certificate IV in Accounting  meets the education requirements for official BAS agent registration with the Tax Practitioners Board
You will be taught industry best practice from some of the most skilled and experienced professionals in the business. There are no prerequisites for this course.
Nationally Recognised Training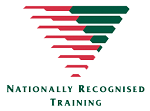 As a Registered Training Organisation (ID 52240), we comply with the government's strict quality and consistency standards. We conduct regular audits to ensure we keep this accreditation and deliver the level of training you deserve.
The Certificate IV in Bookkeeping qualification is recognised in all states and territories in Australia. The course meets the additional BAS agent education requirement of an approved course in basic GST/BAS taxation principles.
Student Membership Included to the Institute of Certified Bookkeepers and Institute of Public Accountants
Using a variety of methods and submitted via the online student portal
There is no minimum time limit to complete the course.
We offer payment plans to get you moving towards your future.
| Course Unit of Study | Software Choice |
| --- | --- |
| FNSACC301 Process financial transactions and extract interim reports | |
| BSBITU306 Design and produce business documents | |
| FNSACC302 Administer subsidiary accounts and ledgers | |
| FNSACC406 Set up and operate a computerised accounting system | |
| FNSBKG402 Establish and maintain a cash accounting system | |
| FNSBKG403 Establish and maintain an accrual accounting system | |
| BSBITU402 Develop and use complex spreadsheets | |
| FNSINC401 Apply principles of professional practice to work in the financial services industry | |
| FNSBKG401 Develop and implement policies and practices relevant to bookkeeping activities | |
| FNSACC402 Prepare operational budgets | |
| FNSBKG405 Establish and maintain a payroll system | |
| FNSBKG404 Carry out Business Activity and Instalment Activity Statement tasks | |
| BSBFIA401 Prepare financial reports | |
| FNSACC404 Prepare financial statements for non-reporting entities | |
Perth
Adelaide
Brisbane
Sydney
Melbourne
Live Online Class
Perth
Location: Level 1, 524 Hay St. Perth WA 6000
Duration: 16 Weeks, One Day per week 9am-4pm
Classroom Commencement Dates:
Monday 12 Feb 2018. 16 Weeks
Thursday  15 Mar 2018. 15 Weeks
Live Online Classroom - Venue: Your home or work
Wednesday 28 February 2018 9am-12noon WST
The Certificate IV in Accounting & Bookkeeping Dual Qualification study manuals, online tutorials and class recordings are packed with high quality content. Plenty of visuals and practice exercises keep the study varied and interesting. Access to a team of qualified trainers ensures you get the most out of the materials. PDF manuals are included with each course, in addition you can purchase hard copies for a small fee.
Online Learning Includes Classroom Recordings
Self paced and classroom students have online access to recordings from our classroom presentations.

Google Apps – Google Drive, Google Sheets, Google Docs & More
Student ID & Email with Full Google Apps
2018 Tax Payers Summary Included. RRP $149