Applied Education's course for Tax (Financial) Advisers is approved for Tax (financial) advisers to register or renew their registration with the Tax Practitioners Board (TPB).
The course is ideal for Tax Financial Advisers who need the units of study to meet the TPB Board approved course in Australian taxation law or Commercial Law for registration as a tax (financial) adviser.

Upon completion of this course you will receive a "Statement of Attainment" that you will be able to provide to the Tax Practitioners Board as evidence that you have met the education requirements.
Who must register with the TPB?
All Australian financial services licenses and representatives who provide tax (financial) advice services for a fee or other reward must be registered with the TPB. If you advise your clients about the tax consequences of the financial advice you provide, you are providing a tax (financial) advice service.
Enrol Now 
.
Nationally Recognised Training

As a Registered Training Organisation (ID 52240), we comply with the government's strict quality and consistency standards. We conduct regular audits to ensure we keep this accreditation and deliver the level of training you deserve.
The Tax Practitioner Board Course for tax financial advisers in Australian taxation law and commercial law we offer is recognised in all states and territories in Australia.
Developed in consultation with industry partners – Institute of Public Accountants and Taxpayers Australia
Units of Competency
The TPB Tax Financial Advisers Licensing Units are based on the following units of competency.
Australian Tax Law Course for Tax (Financial) Advisers
AETLFA – FNSTPB506 Apply taxation requirements when providing tax (financial) advice services
Topics covered include:
Ethical and Professional Responsibilities of Tax (Financial) Advisers
Introduction to Income Tax & Assessable Income
Capital Gains – Asset Disposal, Death, Exemptions and Concessions
Tax Deductions and Tax Offsets, Negative Gearing
Superannuation

Taxation of Contributions
Earnings and Benefits

Employee Remuneration
Business Structures – Trusts, Partnerships, Companies
Tax Administration
AETLFA is equivalent to FNSTPB506 – Apply taxation requirements when providing tax financial advice services
Commercial Law Course for Tax (Financial) Advisers
AETACL – FNSTPB507 Apply legal principles in commercial law when providing tax (financial) advice services
Topics covered include:
Australian legal systems and processes relevant to areas of commercial law including:
Basic principles, current statute, common law and equitable principles
Basic principles of contract law and law of torts,
Legal concepts and scope of contract and consumer law – Consumer Act 2010
Role and jurisdiction of the Australian Competition and Consumer Commission (ACCC)
Analyse legal concepts of business organisational structures

sole traders, partnerships, corporations, trusts, agencies, joint ventures, incorporated associations
AETACL is equivalent to FNSTPB507 – Apply legal principles in commercial law when providing tax financial advice services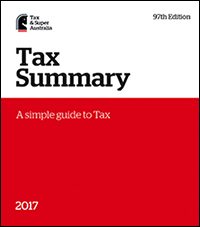 As part of the Tax course, students will also be given access to an electronic copy of TaxPayers Australia "Tax Summary 2016 – 2017" for one year. This is an outstanding resource, which will help you to enhance your understanding of Taxation Law, Superannuation, GST, FBT and more.
Online Learning – Tax Financial Advisers Course
Self-paced learning is a convenient, effective and affordable way to learn. You can complete the course at your own pace and your own leisure whilst still having access to the Training and Assessment team for support to maximise your learning experience.
Options
Dates & Time
Includes
Price
Self Paced
Learning
Start any time!
Access Online Learning Platform & Resources
Includes online course materials, assessments and email and phone call support.
Text Books
Australian Taxation Law – Electronic version of Tax Summary Provided (Valued at $145)
Commercial Law Course AETACL – Textbook is to be directly from the publisher and are an additional fee $77. Details provided upon registration.
Course Duration – Approximately 150 hours. You have 12 months to complete the course.
$645 $545 per unit
$1150 $990 for both units

Enrol for a Tax Practitioners Board Licensing Units for tax financial advisers
Sale!
Course for Australian taxation law and Commercial Law for tax financial advisers
$545.00 – $990.00
This course meets the education requirements of the Tax Practitioners Board for Tax Financial Advisers
Description
This course meets the education requirements of the Tax Practitioners Board for Tax Financial Advisers
Additional information
| | |
| --- | --- |
| Learning Method | Self Paced – Aus Tax Law Financial Advisers AETLFA-FNSTPB506, Self Paced – Comm Law Financial Advisers AETACL-FNSTPB507, Both AETLFA-FNSTPB506 & AETACL-FNSTPB507 |