The course is ideal for Tax Financial Advisers who need the units of study to meet the TPB Board approved course in Australian taxation law or Commercial Law for registration as a tax (financial) adviser.

Upon completion of this course you will receive a "Statement of Attainment" that you will be able to provide to the Tax Practitioners Board as evidence that you have met the education requirements.
Who must register with the TPB?
All Australian financial services licenses and representatives who provide tax (financial) advice services for a fee or other reward must be registered with the TPB. If you advise your clients about the tax consequences of the financial planning advice you provide, you are providing a tax (financial) advice service. If you are a Financial Planner then this most likely means you!
Nationally Recognised Training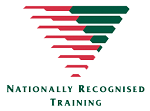 As a Registered Training Organisation (ID 52240), we comply with the government's strict quality and consistency standards. We conduct regular audits to ensure we keep this accreditation and deliver the level of training you deserve.
The Tax Practitioner Board Course for tax financial advisers in Australian taxation law and commercial law we offer is recognised in all states and territories in Australia.
Developed in consultation with industry partners – Institute of Public Accountants and Taxpayers Australia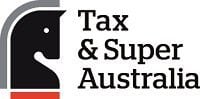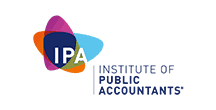 Using a variety of methods and submitted via the online student portal
 Easy to read and high quality content, step-by-step instructions.
No formal prerequisites though a financial background beneficial.
Australian Tax Law Course for Tax (Financial) Advisers
AETLFA – FNSTPB506 Apply taxation requirements when providing tax (financial) advice services
Commercial Law Course for Tax (Financial) Advisers
AETACL – FNSTPB507 Apply legal principles in commercial law when providing tax (financial) advice services
The TPB Financial Adviser Course study materials are packed with high quality content. Access to a team of qualified trainers ensures you get the most out of the materials.
2018 Tax Payers Summary Included. RRP $149

Google Apps – Google Drive, Google Sheets, Google Docs & More
Student ID & Email with Full Google Apps
Applied Education is also approved by the Tax Practitioners Board to offer the Approved Course in Australian Taxation Law and Commercial Law as well as Diploma & Advanced Diploma of Accounting.