If you are interested in setting up a small business from home a Family Day Care Business could be ideal.
Family day care is a home based early childhood education and care service for children aged from six weeks through to 12 years. One of the most important differences between family day care and child care centres is the very low child to carer ratios, which allow family day care educators and children to develop very strong bonds.
The minimum qualification required to operate and work in your own family day care business is the Certificate III in Early Childhood Education and Care or equivalent. You don't actually need to complete your training before you get started.
Applied Education's family day care course bundles our Certificate III in Early Childhood Education and Care with the a number of short courses to assist you to set up and operate your new small business.
In addition to your qualification, you will be given the opportunity to undertake the following short courses to assist you with the administration of your business.
Xero Accounting – to take care of your financial obligations;
GST and BAS Worksop – To explain how to register your business with and Australian Business Number and comply with your GST and PAYG obligations;
Microsoft Word Introduction – to assist in the preparation of business documents;
Microsoft Excel Introduction – for your calculations and student records.
In addition to the education component, you will receive support with:
The application and approval process
Assistance applying for police clearance
Home safety
Policies and procedures
Assistance applying for Working with Children Check
Note: Eligibility Criteria Apply
Starts 16th of March 2018
The Certificate III in Early Childhood Education and Care will give you the opportunity to become a family daycare educator in your own home.
It can also give you the opportunity to work in a range of early childhood education settings including long day care, occasional care, school age care and more.
This Early Childhood course has been designed in consultation with a variety of industry experts from the childcare and Out of School Hours Care (OSHC) facilities to ensure the skills gained are what employers are looking for.
Nationally Recognised Training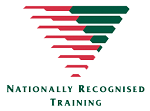 As a Registered Training Organisation (ID 52240), we comply with the government's strict quality and consistency standards. We conduct regular audits to ensure we keep this accreditation and deliver the level of training you deserve.
The Certificate III in Early Childhood Education and Care qualification is recognised in all states and territories in Australia.
We Assist With Work Placement
Your trainer will be in discussion with you to find the most convenient centre and foster the relationship between you and the provider.
As part of our local Perth support to students, your trainer will schedule multiple visits throughout the duration of your course.
It's you and your trainer
Direct contact with your trainer via mobile which allows you to SMS, email or call your trainer personally anytime you need.
Work placement comprises of 120 hours as a practical student in the workplace at an approved "Long Daycare Centre". As a student, this is a volunteer work placement and we recommend a minimum of three days per week, this can be varied to accommodate your availability. Hours are based on a normal work day of between 7.5 to 8.5 hours depending on location. Once your days/hours are agreed you will continue until your work placement hours are completed and you have been deemed competent in the course components.
The units are completed as groups of study. This enhances the study pathway by clustering relevant units into groups and reduces the complexity and repetition of assessments.
Course Unit of Study
Cluster 1
CHCECE002 Ensure the health and safety of children
HLTWHS001 Participate in workplace health and safety
CHCPRT001 Identify and respond to children and young people at risk
CHCLEG001 Work legally and ethically
Cluster 2
CHCECE001 Develop cultural competence
CHCECE012 Support children to connect with their world
CHCDIV002 Promote Aboriginal and/or Torres Strait Islander cultural safety
Cluster 3
CHCECE003 Provide care for children
CHCECE005 Provide care for babies and toddlers
CHCECE007 Develop positive and respectful relationships with children
CHCECE010 Support the holistic development of children in early childhood
Cluster 4
CHCECE013 Use information about children to inform practice
CHCECE011 Provide experiences to support children's play and learning
CHCECE009 Use an approved learning framework to guide practice
CHCECE006 Support behaviour of children and young people
Cluster 5
CHCECE004 Promote and provide healthy food and drinks
BSBINN301 Promote innovation in a team environment
St John Ambulance delivered Unit HLTAID004 Provide an emergency first aid response in an education and care setting. Note this unit of study is completed with St John Ambulance. This is included in your course at no additional fee. RRP $199 This unit requires 3 hours online study and 1 Day Attendance at St John Ambulance Training Centre. Locations include Perth CBD, Bassendean, Belmont, Booragoon, Fremantle, Joondalup, Kelmscott, Mandurah, Osborne Park and Rockingham. Regional locations are available, contact us for details.
Using a variety of methods and submitted via the online student portal
There is no minimum time limit to complete the course.
We offer payment plans to get you moving towards your future.
The Certificate III Early Childhood Education and Care study manuals are packed with high quality content. Plenty of visuals and practice exercises keep the study varied and interesting. Access to a team of qualified trainers ensures you get the most out of the materials. PDF manuals are included with each course, in addition you can purchase hard copies for a small fee.
The Certificate III in Early Childhood Education and Care comprises of online study via our student portal and work placement in a "Long Daycare Centre". Applied Education can assist you with this work placement at location near you

Google Apps – Google Drive, Google Sheets, Google Docs & More
Student ID & Email with Full Google Apps
Did you know? Many of the units for the Certificate III Early Childhood Education and Care are prerequisites for the Diploma of Early Childhood Education and Care.
Course Coordinator
Danielle is one of our Early Childhood Education and Care professionals that prides herself in educating people towards a better future. Danielle has nationally recognised qualifications and has worked in the early childhood vocation in a variety of settings for over seven years.