END OF FINANCIAL YEAR SALE ON NOW
Advance your career as a payroll professional
Applied Education have been delivering payroll courses since 1999. We understand the importance of properly trained payroll staff who are able to efficiently process payroll using the most up-to-date technology and comply with all relevant state and territory laws.
The Diploma of Payroll Services is a new industry qualification, released in 2018, which will prepare you in becoming a payroll professional and enable you to perform a vast array of functions including:
Manage payroll
Process salary packaging and complex terminations
Process and manage superannuation
Be compliant with industrial regulations and taxation systems relevant to payroll.
Payroll has become such an important function that businesses want employees with specialised skills and knowledge that can only be obtained through a nationally recognised qualification.
Career Pathways
Potential jobs for payroll professionals:
Payroll Manager
Payroll Officer
Salary Packaging Administrator
Finance Manager
Payroll Consultant
Small business operator

As a Registered Training Organisation (ID 52240), we comply with the government's strict quality and consistency standards. We conduct regular audits to ensure we keep this accreditation and deliver the level of training you deserve.
The FNS50417 Diploma of Payroll Services is recognised in all states and territories of Australia.
Study at your own pace
---
Log in to our student portal at any time to access your course material.
Complete your studies and assessments at a time that fits in with your lifestyle or other work commitments.
Also includes classroom recordings and bonus upskill courses.
---
Commence any time
from $1912
Upgrade Package (6 units): $1912
RRP $2390
Full Course (11 units): $2712
RRP $3390
Attend class from anywhere
---
Study from home and participate in live weekly tutorials for the latest in online learning.
Read about Live Online Classroom here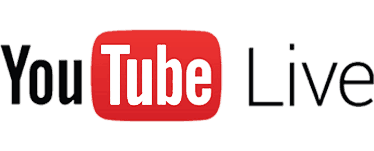 One day per week over 11 weeks, 9am to 12 noon AWST
---
Commences 20 July 2018
from $2072
Upgrade Package (6 units): $2072
RRP $2590
Full Course (11 units): $2872
RRP $3590
Comprehensive instructor-led training
---
Attend a hands-on classroom for personal interaction with a course trainer to help you understand the course content.
One day per week over 11 weeks, 9am to 4pm at our head office Perth.
Upgrade package students to attend weeks 4,6,7,9 & 10.
---
Commences 17 July 2018
from $2232
Upgrade Package (6 units): $2232
RRP $2790
Full Course (11 units): $3032
RRP $3790
The Diploma of Payroll Services comprises 11 units of study.
= Upgrade Package unit
8 Core Units:
BSBFIM502 Manage Payroll
FNSPAY501 Process salary packaging arrangements and additional allowances in payroll
FNSPAY502 Process superannuation payments in payroll
FNSPAY503 Process complex employee terminations in payroll
FNSPAY504 Interpret and apply knowledge of industrial regulations relevant to payroll
FNSPAY505 Interpret and apply knowledge of taxation systems relevant to payroll
FNSTPB402 Establish and maintain payroll systems
FNSINC401 Apply principles of professional practice to work in the financial services industry
3 Electives:
BSBITU402 Develop and use complex spreadsheets
BSBHRM513 Manage workforce planning
FNSACC313 Perform Financial Calculations
Other units from an endorsed training package can be considered towards elective component on request.
If you have previously completed a Certificate IV in Bookkeeping or Certificate IV in Accounting (FNS40215/FNS40615/FNS40217) you may be eligible for our Upgrade Package of just 6 units of study. Email us for details and include your previous results or statement of attainment.
Students completing the full course will have up to 24 months to complete the Diploma of Payroll Services.
Students enrolling in the Upgrade Package have 18 months.
There is no minimum time frame to complete the course.
The full course is estimated to be approximately 600 hours of study and assessment time, however this will vary depending on the individual rate of learning.
Assessments are completed using a variety of methods and are submitted via our online student portal.
Diploma of Payroll Services assessments are conducted open book at either your home or office, and comprise of theoretical and practical exercises which are to be submitted within 18 months from your enrolment date.
All course material for the Diploma of Payroll Services is included as part of the course at no additional cost.
The content is available digitally via our online student portal, there are no hard copy textbooks for this course.
We understand not everyone has the financial resources upfront to invest in training, so we offer payment plans to get you moving faster towards your future.
Pay a $475 deposit at commencement of course
Remainder is paid over 6 or 12 equal monthly instalments, depending on the option selected.
An administration fee of $100 applies for the 6 month option, and $150 for the 12 month option.
All you need is a valid credit card.
Enrol in the Certificate IV in Accounting and Bookkeeping and enjoy access to additional online accounting software courses and Microsoft courses.
All enrolled students will receive access to the classroom recordings for the course.
Self-paced students and Live Online students will still be able to access full classroom recordings to assist with their studies.
Receive access to the full suite of Google Apps with your student ID, including:
Google Drive
Google Sheets
Google Docs
and more

Free electronic copy included in course (RRP $149). This tax guide is essential for anyone navigating the Australian taxation system.
Diploma of Payroll course dates
Adelaide, Brisbane, Sydney, Melbourne
Nationally recognised qualifications & industry consultation partners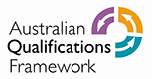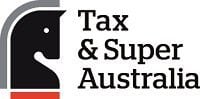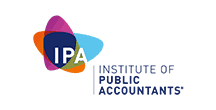 See what our previous students have to say about us.