Looking for a job in Payroll or looking to take your skills to the next level?
Applied Education have been delivering payroll courses since 1999. We understand the importance of properly trained payroll staff who are able to efficiently process payroll using the most up-to-date technology and comply with all relevant state and territory laws.
The Diploma of Payroll Services is a new industry qualification which will prepare you in becoming a payroll professional and enable you to perform a vast array of functions including:
Manage payroll
Process salary packaging and complex terminations
Process and manage superannuation
Be compliant with industrial regulations and taxation systems relevant to payroll.
Payroll has become such an important function that businesses want employees with specialised skills and knowledge that can only be obtained through a nationally recognised qualification.
Get the course guide!
"Am I ready to study checklist?" included
Upgrade Package
Diploma of Payroll With Credits
From $1611 RRP $1790
Previously completed a Certificate IV in Bookkeeping or Accounting you may be eligible to enrol in our Upgrade Package
Contact us to discuss your options
Online Learning Platform - Study at your own pace
Also includes classroom recordings and bonus upskill courses
Complete Course
Diploma of Payroll
$2421 RRP $2690
New Industry Qualification
for Payroll Professionals
Online Learning Platform - Start immediately
Includes classroom recordings and bonus upskill courses
Student membership Institute of Certificate Bookkeepers
Not sure which course is right for you? Completed prior units and may be eligible for credits? Call us on 1800 678 073 for a consultation with a course coordinator.
The Diploma of Payroll Services comprises 11 units of study.
= Upgrade Package unit
8 Core Units:
BSBFIM502 Manage Payroll
FNSPAY501 Process salary packaging arrangements and additional allowances in payroll
FNSPAY502 Process superannuation payments in payroll
FNSPAY503 Process complex employee terminations in payroll
FNSPAY504 Interpret and apply knowledge of industrial regulations relevant to payroll
FNSPAY505 Interpret and apply knowledge of taxation systems relevant to payroll
FNSTPB402 Establish and maintain payroll systems
FNSINC401 Apply principles of professional practice to work in the financial services industry
3 Electives:
BSBITU402 Develop and use complex spreadsheets
BSBHRM513 Managing workforce planning
FNSACC313 Perform Financial Calculations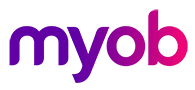 MYOB Student Edition is included with this course. MYOB is used to complete all units.
---
Other units from an endorsed training package can be considered towards elective component on request.
If you have previously completed a Certificate IV in Bookkeeping or Certificate IV in Accounting (FNS40215/FNS40615) you may be eligible for our Upgrade Package. Email us us before enrolling to assist with assessing your eligibility for a credit transfer.
Free Fundamentals Bundle Included
Choose one FREE online learning bundle or add 2 for $295, or all 3 for $495.
CPE Club 12 Months Access
Live & Recorded Webinar Training
Meet ongoing CPD requirements for BAS Agents
Certificate of Participation
RRP $495
Xero & MYOB Fundamentals (Popular)
Xero Accounting & Payroll Online
Certificate in MYOB Bookkeeping Online
Latest release 2019-2020
RRP $744
Microsoft Fundamentals
Microsoft Excel Introductory & Intermediate Online
Microsoft Word Introductory & Intermediate Online
Microsoft Outlook Online
RRP $495
All enrolled students will receive access to the classroom recordings for the course.
Self-paced students and Live Online students will still be able to access full classroom recordings to assist with their studies.
Student Support - The Applied Education Difference
Students completing the full course will have up to 24 months to complete the Diploma of Payroll Services.
Students enrolling in the Upgrade Package have 18 months. There is no minimum time frame to complete the course.
For the full course, the nominal study and assessment time is 1,200 hours. However, this is a guide only. As an online course, the time it will take to complete is flexible and dependent on your ability, knowledge and time available. It is important that you choose a pace that suits your needs.
Three-month extensions can be requested at no additional cost if required. Extensions beyond this are assessed based on individual circumstances and may incur additional fees.
Electronic textbooks for the Diploma of Payroll Services are included as part of the course at no additional cost.
The course content is accessed via our online student portal, with additional resources, extra learning materials and classroom recordings also available.
If required, hard copy textbooks can also be optionally purchased ($250 full set, $150 upgrade students).
Pre-course
Before starting this course, you will be required to complete a Language, Literacy and Numeracy (LLN) questionnaire. This quick questionnaire is used to determine your LLN skill level so that we can best support you in your studies.
Modules & Units

The Introductory Modules include a Communication Skills Assessment and a Work Health and Safety Assessment.
The Unit assessments and exams are completed using a variety of methods and are submitted via our online student portal. They are conducted open book at either your home or office, and comprise of theoretical and practical exercises.
Exams
Some units include an exam component, which needs to be independently supervised. Exams are three-hour, open-book assessments comprising of short answer and multiple choice questions, very similar in format to the unit assessments.
Exams must be completed within your course duration period. Prior to your exam, you will need to complete and return the Supervisor Nomination Form to Applied Education detailing your supervisor's information, contact details and the elected date of your assessment.
Exams can be undertaken at any location and time of your choosing, with the only condition being that you have a nominated supervisor present. Your supervisor can be any person of responsibility such as a registered tax agent, member of an accounting professional body, public servant, doctor, nurse, police officer, director etc.
If you cannot arrange a supervisor then we offer the following options for conducting your supervised assessment:
Skype Online - online supervised exam with one of our staff members
Perth Training Centre - Level 1, 524 Hay St, Perth WA 6000
Melbourne Training Centre - Level 27, 101 Collins St, Melbourne VIC 3000
Sydney Training Centre - Level 26, 44 Market St, Sydney NSW 2000
Adelaide Training Centre - Level 30, Westpac House, 91 King William St, Adelaide SA 5000
Brisbane Training Centre - Level 19, 10 Eagle St, Brisbane QLD 4000
Payment Plans
We understand not everyone has the financial resources upfront to invest in training, so we offer payment plans to get you moving faster towards your future.
Pay a $475 deposit at commencement of course
Remainder is paid over 6 or 12 equal monthly instalments, depending on the option selected.
An administration fee of $100 applies for the 6 month option, and $150 for the 12 month option.
All you need is a valid credit card.
Concessions on Courses
Concession pricing is available for eligible students as per the Student Handbook. Proof of concession must be provided at the time of enrolment; please contact us to apply for a concession rate when enrolling.
Microsoft Windows is the required operating system for the study of this skill set as all student data files are supplied in Windows format.
You will also need word processing, spreadsheet and presentation software such as Microsoft Office.
Internet access – reliable internet connection (such as ADSL) required. All data files, learning activities and MYOB software are available to download via our student portal.
Mac User Warning:
Applied Education uses the Microsoft Windows operating system and we are unable to support issues relating to the Mac operating systems.
As a Registered Training Organisation (ID 52240), we comply with the government's strict quality and consistency standards. We conduct regular audits to ensure we keep this accreditation and deliver the level of training you deserve.
The FNS50417 Diploma of Payroll Services is recognised in all states and territories of Australia.
Career Pathways
Potential jobs for payroll professionals:
Payroll Manager
Payroll Officer
Salary Packaging Administrator
Finance Manager
Payroll Consultant
Small business operator
Accreditation & industry partners