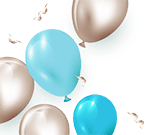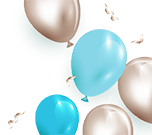 GST Short Course for preparing a BAS
This popular GST & BAS workshop covers the key concepts of GST and is suitable for anyone involved in business and BAS. Learn how to complete a Business Activity Statement (BAS) and Instalment Activity Statement (IAS) for your business.
In order to allow for the correct preparation of the BAS, it is important that all staff involved have sufficient GST knowledge and experience.
GST & BAS Course will cover how to:
Identify and classify GST sales and purchases

Classify GST Free supplies

Classify Input Taxed supplies

Obligations of registered entities for collection, correct record keeping and remittance of GST

Treatment of goods and services subject to special rules.

Fuel Tax, Luxury Car Tax and FBT reporting
12 Months unlimited access

Instant access, start NOW!
GST and BAS Online Course Options
20 Part Course
Instant Access Anytime
Includes digital learning material
3 CPD Hours
Learn How Australian GST and BAS is processed
12 Months Access
$170 RRP $199
Accounts and Payroll Bundle
5 Short Courses
Payroll Administration - 47 Part Course
Salary Packaging - 38 Part Course
Terminations Workshop - 17 Part Course
GST & BAS Workshop - 20 Part Course
Budgeting and Forecasting - 20 Part Course
Click here for more details and CPE hours
$591 RRP $695
Bookkeeping Experts

Delivering bookkeeping and payroll training Australia-wide since 1999 to over 20,000 students

Training Manual

Comprehensive manual written in-house and regularly updated to reflect latest changes in legislation.
Student Support

Access our Bookkeeping & Accounting Study Group

Online Video Tutorials

Hundreds of tutorials covering key learning concepts
GST & BAS Course Overview