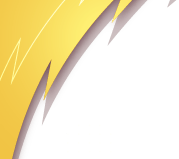 Pay upfront and SAVE 20%
Use code: MARCHMADNESS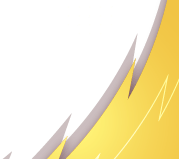 Manage & protect cash flow using Accounts Receivable and Payable in Xero
Accounts payable and receivable are vital for cash flow management by showing when you get paid and what you owe. In this course you will learn how to manage your accounts payables/creditors and receivables/debtors in Xero.
By managing your receivables effectively you get paid as quickly as possible, while with your accounts payables you pay when due. Thereby maintaining cash flow in your business and avoiding potential bad debts by following up unpaid invoices efficiently. All of which can be automatically managed in Xero via email correspondence and reporting.
Certificate of completion

Instant access, start NOW!
Xero Accounts Payable and Accounts Receivable
Manage Invoices and Bills in Xero
5 CPD Study Hours
Digital training manual included
Follow along with the practical exercises
Manage Cashflow
Reporting in Xero
Payment Plan Available $29.44 per week for 9 weekly instalments
Xero Bundle
Online Learning
Accounting, Payables, Receivables, Payroll and Advanced Courses
21 CPD Study Hours
Four course bundle
Digital training manuals included
Follow along with the practical exercises
Access to Xero Advisor Certified course
Payment Plan Available $68.33 per week for 9 weekly instalments
Xero Experts

Accounting Software Training experts since 1999
Amazing Support

Experienced trainers and passionate support

PDF Resources

Australian written learning material
Our Xero-Certified Trainers
Brett Thornett
Brett has over 20 years experience at the forefront of accounting software training. Applied Education was one of the first companies in Western Australia to deliver and write Xero Accounting training courses, and we pride ourselves on our outstanding accounting knowledge and experience to deliver a thorough and comprehensive training course.
Dan Logan
Dan is a Xero-certified trainer at Applied Education and a specialist in IT Systems & Applications and Project Management. His in-depth knowledge and practical experience in Enterprise Computing, Microsoft applications, Google Suite and more recently cloud architecture implementations. Dan's passion in education began with his early role as a high school teacher.