Obtain a nationally recognised BAS Agent Course qualification that's ideal for bookkeepers who already possess an approved older qualification.
This course meets the education requirements of the Tax Practitioners Board for BAS preparers from the Tax Agent Services Act 2009, as a Board-approved course in basic GST/BAS taxation principles (GST/BAS course).
Study the BAS and Payroll courses to obtain the skills to prepare and manage payroll and BAS day to day confidently.
Choose between the complete course or just the units you require to meet TPB requirements. The course includes comprehensive tutorials and access to Xero and MYOB software.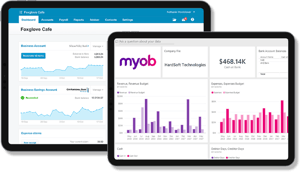 Get the course guide!
"Am I ready to study checklist?" included
FNSSS00004 BAS Agent Registration Skill Set
Tax Practitioners Board Approved Course

---
Enrol in only the units you need
AEBA01 - GST Law and Activity Statements
Equivalent to FNSTPB401/FNSTPB411 Complete business activity and instalment activity statements
AEBA02 - Payroll Administration and Practice
Equivalent to FNSTPB402/FNSTPB412 Establish and maintain payroll systems
Includes the Tax Agent Services Act (TASA) and Code of Professional Conduct as required by TPB.
---
$695 for both units
or
$429 for 1 unit
Payment Plan Available $79.44 per week for 9 weekly instalments.
BAS Agent Registration Information
To become a registered BAS agent, the Tax Practitioners Board will assess your qualifications and experience to ensure you satisfy the requirements outlined in the Tax Agent Services Regulations 2009 (TASR). More information on this can be found here.
The current requirements include having at least a Certificate IV in Financial Services (bookkeeping or accounting), as well as a board-approved course in GST and BAS taxation principles, plus enough relevant and recent experience within the field.
Applied Education also offers the full FNS40222 Certificate IV in Accounting and Bookkeeping course.
Not sure which course is right for you? Completed prior units and may be eligible for credits? Call us on 1800 678 073 for a consultation with a course coordinator or book an enrolment consultation.
Bookkeeping Experts

Training experts since 1999

Tax Practitioners Board Approved

TPB approved for BAS Agent registration
Amazing Learning Resources

Video tutorials and free learning bundles

Learn Xero or MYOB

Both MYOB and Xero options included with the course
Free Short Course Bundle Included
Choose 1 FREE Fundamentals bundle or 2 for $295, or all 3 for $495 when you enrol.
Perfect to meet CPE/CPD requirements and upskill.
* If you are applying for funding for this course, there may be restrictions on Free Bundles depending on government funding eligibility requirements.

Student Support - The Applied Education Difference
Amazing Support

Every student receives help getting started
and can book a welcome call

Online Support

Dedicated Support Team and Ticket Lodgement
Facebook & Student Forums

Dedicated Facebook Study Group and Online Forums

Phone Support

Talk to Assessors & Student Services Team

Accreditation & Industry Partners
As a Registered Training Organisation (ID 52240), we comply with the government's strict quality and consistency standards. We conduct regular audits to ensure we keep this accreditation and deliver the level of training you deserve.
Nationally Recognised Training - FNSSS00004 BAS Agent Registration Skill Set is recognised in all states and territories of Australia.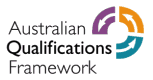 Get the course guide!
"Am I ready to study checklist?" included