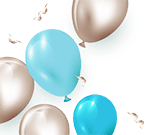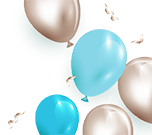 Learn how to manage salary packaging remuneration, employee benefits and pay less tax
The comprehensive online Fringe Benefits Tax (FBT) and salary packaging course will update you on the latest in remuneration management for staff at all levels. The course has been updated, including the most recent ATO rates and rulings for FBT.
Offering salary packaging in Australia is an essential tool for maximising the value of remuneration to the employee while minimising the costs to the employer. Ultimately giving employees more disposable income and pay less tax by paying for benefits out of pre-tax income.
This course is suitable for anyone working in payroll, bookkeeping, human resources, accounting and administration. No prior knowledge of FBT and salary packaging is required.
12 Months unlimited access

Instant access, start NOW!
Salary Packaging and Fringe Benefits Tax Online Course Options
Salary Packaging
Short Course
38 Part Course
Instant Access Anytime
Includes digital learning material
6 CPD Hours
Learn How Australian Salary Packaging is processed
12 Months Access
$297 RRP $349
Accounts and Payroll Bundle
5 Short Courses
Payroll Administration - 47 Part Course
Salary Packaging - 38 Part Course
Terminations Workshop - 17 Part Course
GST & BAS Workshop - 20 Part Course
Budgeting and Forecasting - 20 Part Course
Click here for more details and CPE hours
$591 RRP $695
Payroll Experts

Training experts since 1999

Training Manual

Comprehensive manual written in-house and updated every year to reflect latest changes in legislation.
Student Support

Access our Bookkeeping & Accounting Study Group

Online Video Tutorials

Hundreds of tutorials covering key learning concepts
Salary Packaging Course Overview