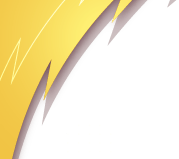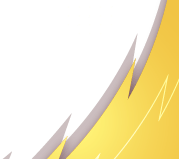 TPB approved courses in Australian Taxation Law and Commercial Law for Tax Agent Certification
Want to become a tax agent and already have a diploma or degree in accounting?
These online courses are ideal for those with a primary financial qualification, or accountants with international qualifications, who need to study additional units to meet the education requirements of the Tax Practitioners Board TPB to become a tax agent.
The tax agent certification course is nationally recognised and covers the relevant Skill Sets as approved by the TPB. Other conditions apply – please refer to Education Requirements for Tax Agents.
Get the course guide!
"Am I ready to study checklist?" included
Accounting Experts

Training experts since 1999

Tax Practitioners Board Approved

TPB approved for Tax Agent registration
Amazing Support

Expert trainers and passionate support

Tax and Super Membership

12-month student membership with Tax and Super Australia
Tax Agent Registration Skill Set Online Course
Tax Agent Registration
Study by the Unit
Choose your Units

from $612 RRP $645 for 1 unit
or 2 units $565 each, 3 to 4 units only $517 each
or 2 units $595 each, 3 to 4 units only $545 each
Instant Access
Tax Agent Pathway
Australian Tax & Commercial Law
Enrol in all 5 units (Commercial Law and Tax Law)

only$2270
RRP $2390
Instant Access
Dedicated support - Bonus upskill courses
Not sure which course is right for you? Completed prior units and may be eligible for credits? Call us on 1800 678 073 for a consultation with a course coordinator or book an enrolment consultation.
Enrol in only the Tax units you need for TPB tax agent regsitration & certification
Australian Taxation Law
FNSSS00008 Tax Law for Tax Agents Skill Set
(Tax Documentation)
This course provides you with a detailed understanding of the concepts and application of Australian Tax Law.
Commercial Law


FNSSS00005 Commercial Law for Tax Agents Skill Set
Course in Basic Accountancy Principles


approved by the board
How to become a regsitered Tax Agent?
To become a registered Tax Agent, the Tax Practitioners Board will assess your qualifications and experience to ensure you satisfy the requirements outlined in the Tax Agent Services Regulations 2009 (TASR). More information on this can be found here.
The current education requirements to become a registered Tax Agent, including having at least a Diploma of Accounting as well as a board-approved courses.
In addition to the board-approved tax agent course, Applied Education offers the TPB BAS Agent Skill Set and the Diploma of Accounting.
Student Membership Included
Tax & Super Australia
Applied Education has partnered with Tax & Super Australia to provide you with the tools and resources you need to thrive in your study and professional career.
As a Tax student at Applied Education you will receive, at no additional cost to you, a 12-month Student Membership with Tax & Super Australia. This membership is specifically designed to help you complete your study and prepare you for your future career as a Tax Professional with one of Australia's leading Recognised Tax Associations.
This offer is only available to tax students if you enrol in our TPB Tax Units, Diploma of Accounting + Tax or Advanced Diploma of Accounting.  Key benefits to this membership include: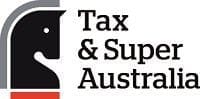 For information on the full range of benefits of this membership to Tax & Super Australia click here.
Free Short Course Bundles Included
Choose 1 FREE Fundamentals bundle or 2 for $295, or all 3 for $495 when you enrol.
Perfect to meet CPE/CPD requirements and upskill.


Student Support - The Applied Education Difference
Amazing Support

Every student receives help getting started
and can book a welcome call

Online Support

Dedicated Support Team and Ticket Lodgement
Facebook & Student Forums

Dedicated Facebook Study Group and Online Forums

Phone Support

Talk to Assessors & Student Services Team
Accreditation & Industry Partners
As a Registered Training Organisation (ID 52240), we comply with the government's strict quality and consistency standards. We conduct regular audits to ensure we keep this accreditation and deliver the level of training you deserve.
Nationally Recognised Training - FNSSS00005 and FNSSS00008 Tax Agent Skill Sets are recognised in all states and territories of Australia.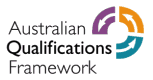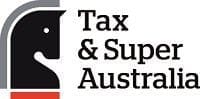 Get the course guide!
"Am I ready to study checklist?" included