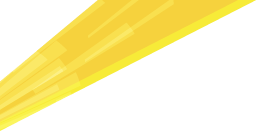 SAVE $$$ plus 12 BONUS Courses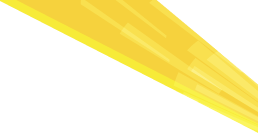 Tax Agent or Commercial Accounting Course
FNS60217 Advanced Diploma of Accounting is our highest level qualification. It is ideal for individuals who are working in accounting and wishing to advance their career, including commercial accounting, business analysis and as a tax agent. The Advanced Diploma of Accounting covers theoretical and technical skills in a range of complex operations, and may offer a pathway to university studies.
This course meet the education requirements for tax agent registration with the Tax Practitioners Board and includes Student membership with the Tax and Super Australia.
FNS60217 Advanced Diploma of Accounting is superseded. The new course code FNS60222 Advanced Diploma of Accounting has been released. We are currently developing the updated material. As the new course closely matches our current units there will be very little change to your course and we expect that students will not notice any difference during the change. We will keep you updated and smoothly transfer you into the new course, at no additional cost, as soon as it is available.
Get the course guide!
"Am I ready to study checklist?" included
Advanced Diploma of Accounting
Accounting Principles Skill Set
You have career experience with no previous bookkeeping qualifications and want to start now.
---
You can enrol in FNSSS0014 Accounting Principles Skill Set.
---
Commence your studies at any time - enrol now, start now!
---
Online Learning
Study at your own pace, at a time convenient for you.
---
Online Self Paced
Commence any time
$1305
RRP $1450
Not sure which course is right for you? Completed prior units and may be eligible for credits? Call us on 1800 678 073 for a consultation with a course coordinator.
Accounting Experts

Training experts since 1999

Tax Practitioners Board Approved

TPB approved for Tax Agent registration
Amazing Support

Expert trainers and passionate support

Bonus Online Courses

Free online courses included to upskill with CPD hours
Free Short Course Bundles Included
Receive all 3 bundles for FREE!
Choose 1 FREE Fundamentals bundle or 2 for $295, or all 3 for $495 when you enrol.
Perfect to meet CPE/CPD requirements and upskill.
* If you are applying for funding for this course, there may be restrictions on Free Bundles depending on government funding eligibility requirements.
Student Membership Included
Tax & Super Australia
Applied Education has partnered with Tax & Super Australia to provide you with the tools and resources you need to thrive in your study and professional career.
As a Tax student at Applied Education you will receive, at no additional cost to you, a 12-month Student Membership with Tax & Super Australia. This membership is specifically designed to help you complete your study and prepare you for your future career as a Tax Professional with one of Australia's leading Recognised Tax Associations.
This offer is only available to tax students if you enrol in our TPB Tax Units, Diploma of Accounting with tax electives or Advanced Diploma of Accounting.  Key benefits to this membership include: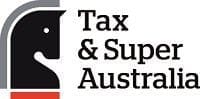 For information on the full range of benefits of this membership to Tax & Super Australia click here.

Student Support - The Applied Education Difference
Amazing Support

Every student receives help getting started
and can book a welcome call

Online Support

Dedicated Support Team and Ticket Lodgement
Facebook & Student Forums

Dedicated Facebook Study Group and Online Forums

Phone Support

Talk to Assessors & Student Services Team
Accreditation & Industry Partners
As a Registered Training Organisation (ID 52240), we comply with the government's strict quality and consistency standards. We conduct regular audits to ensure we keep this accreditation and deliver the level of training you deserve.
Nationally Recognised Training - FNS60217 Advanced Diploma of Accounting is recognised in all states and territories of Australia.