Established in 1999, Applied Education has specialised in accounting and bookkeeping training for almost 20 years, and it remains our primary focus today.
Graduate with the same level qualification as a TAFE student with our certificate and diploma courses, or enrol in one of our practical short courses to increase your skills and knowledge in a particular area of learning.
Whatever the level of training you need, we have a course to suit you.
Certificate III & IV, Diploma & Advanced Diploma
Our nationally-recognised accredited courses range from a Certificate III in Accounts Administration to an Advanced Diploma of Accounting.
TPB Approved Courses,
Payroll & BAS Short Courses
If you're looking to register as a Tax Agent or BAS Agent, our short courses are designed specifically for you. In addition, we offer 1-day courses on a range of payroll topics.
Accounting Software
& Microsoft Courses
Learn to successfully use MYOB and Xero, or brush up on your Excel skills with our range of specialist accounting software courses, and training in the Microsoft suite of products.
We have a range of student support options available to assist you with your studies.
Not sure where to start? Forgot your password? Can't find a file or just have a general question?
Our Student Services team are here to help you! If you've run into an issue or problem with your studies, you can lodge a Support Ticket here for help.
A dedicated student services support team member will help you get your studies off to a great start and keep you on track.
If your query relates to a particular unit or assessment, you'll also have access to our expert team of trainers and assessors. One of our experienced assessors will get in touch with you to discuss your ticket.
Our dedicated Facebook support group contains a wealth of information on accounting and bookkeeping topics, and is exclusive to our current and past students.
You can post questions and receive help from your fellow students and peers in the accounting and bookkeeping community.
Group members are very active in assisting each other with the course content - receive a reply to your question in minutes! Students, trainers and assessors all post live throughout the day.
Got a question about a particular task or unit?
Chances are it's been asked and answered already by someone in our online forums!
Browse hundreds of questions and answers, search for specific topics to view previous replies or post your own topic.
Need to speak to our support team? Contact
Student Services Monday to Friday 7am to 6pm AWST
Student Recruitment Monday to Friday 7am to 6pm AWST
Assessor Consultations Monday to Friday 8:30am to 1pm AWST
All of our courses are offered as Online Self-paced Learning, offering flexibility and allowing your studies to fit in with your lifestyle or existing work commitments.
Students are provided with a unique login to access the online student portal, where you will access the course content, unit assessments, video demonstrations, class recordings and additional training resources.
In addition to the Online Self-paced course content, some of our courses also offer Classroom sessions as part of the course. We also recently introduced our Live Online Classroom, offering classroom-style learning from home (or work).
Online Self Paced
Start anytime and study at your own pace.
Log in to our student portal to access course material, class recordings and bonus upskill courses. Complete your studies and assessments at a time that fits in with your lifestyle or other work commitments.
Classroom Training
+ Online Self Paced
Comprehensive instructor-led training.
Our live classroom environment provides you with the knowledge and understanding for you to complete the unit assessments in your own time. Classes are run at various times throughout the year from our head office in Perth. Available for select courses only.
Live Online Training
+ Online Self Paced
The benefits of a classroom from anywhere you are.
Our Live Online training lets you to tune into our classroom sessions from your home or office, allowing you to participate in live tutorials to prepare you for the unit assessments you'll complete in your own time. Available for select courses only.
Qualified Trainers and Assessors
Our 'subject matter experts' – our highly-qualified team of trainers and assessors – have either worked, or are still working, in the accounting and bookkeeping industry. They have a wealth of knowledge on their particular subjects and keep their material regularly updated.
Nationally recognised qualifications & industry consultation partners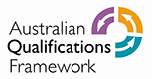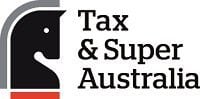 Everything you need to start studying today.