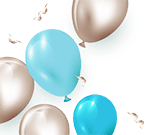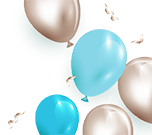 New Updated Course Material as at June 2022 - Latest Microsoft Excel 365 Version. These courses are suitable for Excel 2016 Versions through to the latest 365 release.
Upskill with our Microsoft Office
Training Courses
Our highly qualified Microsoft trainers have been delivering industry relevant training solutions to some of Australia's leading companies and government organisations for many years.
The courses are supported by in-depth training materials and sample files.
Choose a MS Office course that suits your needs. From developing business documents, managing projects, working with calendars, creating productive worksheets for data management, bookkeeping and more!
Microsoft courses for beginners are available. You can kick-start your online learning with our introductory courses, then progress with the intermediate and advanced levels.

Complete Microsoft Online Course Bundle - 10 Courses
55% Saving off RRP of $1090
Over 50 hours on-demand tutorials
Detailed training manuals e-book
Access anytime
Certificates of completion
All our Microsoft Online Learning - Excel, Word, PowerPoint, Project, Access & Outlook