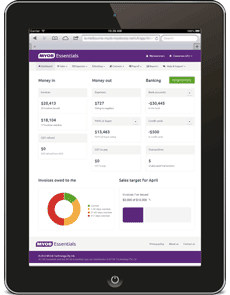 MYOB Essentials Accounting Training & Payroll training course classroom (1 Day) or Online is designed to provide skills and knowledge which will allow participants to effectively use this popular software package.  It is ideal for accountants, bookkeepers and business owners who are interested in migrating to the cloud accounting software of the future. MYOB Essentials is "MYOB in the cloud for small business owners" and the simplest and easiest package to learn and prepare your accounting records.
With the demand for "cloud (live) accounting" growing exponentially, you cannot afford to be left behind.  Cloud accounting is now a reality and it will change the way you run your business – no more lost backups and no locking out of clients from their data files.  MYOB also uses live bank feeds that map directly into your ledger – saving hours of data entry time coding repetitive transactions.
Enrol Now 
Learning Outcomes for MYOB Live Essentials Course Online and Classroom
At the completion of this MYOB Essentials Accounting Training & Payroll training course, participants will be able to:
Understand the advantages and disadvantages of using cloud software
Software overview

Understand the MYOB Essentials dashboard and settings
Browser techniques to best use cloud software

Use MYOB Essentials as a cash book

Prepare bank feeds and bank statement import
Use auto coding and bank rules
Conduct a bank reconciliation

Accounts receivable
Accounts payable

Paperless and data entry free solutions

Customise MYOB Essentials invoices and MYOB Essentials Template Emails
Create Items to manage inventory and services.
MYOB Business Essentials Payroll

set up the employee
process payroll
set up payroll items
manage the pay run
process annual leave and personal leave
understand the employee portal (this is fantastic!)
process terminations
paying employees
validate end-of-year payroll information and print payment summaries (group certificates)
reports
The Certificate in MYOB Live Essentials Accounting & Payroll training course utilises learning materials that are packed full of high quality content, step-by-step instructions with visuals and plenty of practice exercises offering exceptional value to the participant.
Our Trainers
Marnie Dalwood, Brett Thornett and Dan Logan have over 25 years experience using Accounting Software. We pride ourselves on having outstanding accounting knowledge and the software experience to deliver a thorough and comprehensive training course so that students leave having a sound understanding of the Accounting Processes and capabilities of this tool.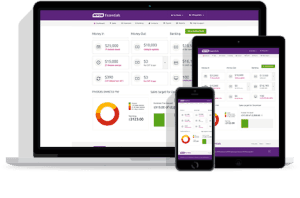 Prerequisites

The Certificate in MYOB Essentials Accounting & Payroll training course in Perth assumes little or no knowledge of bookkeeping or MYOB Essentials. It would be beneficial to have a general understanding of personal computers and the Windows operating system environment.
Course Options
Options
Dates & Time
Includes
CPD Hours 
Price
Classroom
9am to 4pm
Visit Perth timetable
– Tuition
– Course manual (hard copy)
– 12 months email support
– Refreshments & lunch
-Certificate of Participation
6
$309
Online Learning
Start Anytime!
– Online platform
– Course manual (PDF copy non printable)
– Training software
– 12 months email support
6
$99
Group Training
Times by request
Dates by request
– Options by request
– Customisation available
6
Contact Us
Online Learning MYOB Essentials
MYOB Essentials Online Training is a convenient, effective and affordable way to learn. You can complete the MYOB Essentials Online Training at your own pace and your own leisure. Whether you're a beginner, an experienced user, or somewhere in between, you'll find valuable knowledge that can be accessed again and again at a time and pace that suits you.
Learning Outcomes
At the completion of this MYOB Essentials Cloud Online Training, participants will have covered all of the objectives suing the same manual as used in the classroom.
The MYOB Essentials Accounting & Payroll training course awards a Certificate of Participation
Example Chapters From Online Learning for MYOB Essentials
Register for a Certificate in MYOB Essentials Accounting & Payroll Training Course
MYOB Essentials Accounting & Payroll
$99.00 – $309.00
This 1 day MYOB Essentials Accounting & Payroll course is designed to provide skills and knowledge which will allow participants to effectively use this popular software package.  It is ideal for accountants, bookkeepers and business owners who are interested in migrating to the cloud accounting software of the future. If you are using MYOB AccountRight, Plus or MYOB AccountRight Premier then click here as it is a different course
Description
This 1 day Certificate in MYOB Essentials Accounting & Payroll course is designed to provide skills and knowledge which will allow participants to effectively use this popular software package. MYOB Essentials is a cloud software package seperate from AccountRight – If you are using MYOB AccountRight, Plus or MYOB AccountRight Premier then click here as it is a different course