END OF FINANCIAL YEAR SALE ON NOW
Broaden your career as a business professional
The BSB50215 Diploma of Business is designed for anyone aspiring to develop their business management skills. This course provides the skills and knowledge to effectively plan, manage human resources and market as a successful Business Manager.
The units taught are based on a combination of industry consultation and research which will cover a variety of business related disciplines needed for a contemporary business environment. This diploma focuses on developing your business knowledge and management skills, equipping you to lead diverse groups; implement modern operational planning techniques; coach, develop and encourage staff; and set and achieve performance targets.
Whether you want to start your own business or step up to a leadership position within a company, studying our BSB50215 Diploma of Business is a fantastic way to enable your career progression. It can act as a pathway to new positions in leadership and management or establish a basis for you to start you own new business venture of your own.
This course would also be ideal for students wanting to progress their study towards a degree in Business. The course has been designed to provide students with exposure to a variety of business related disciplines which are typically covered in a Bachelor of Commerce Degree.
Career Pathways
Common management occupations include:
Administrator
Business development manager
Business sales team leader
Corporate services manager
Executive officer
Legal practice manager
Project consultant
Small business operator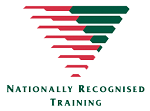 As a Registered Training Organisation (ID 52240), we comply with the government's strict quality and consistency standards. We conduct regular audits to ensure we keep this accreditation and deliver the level of training you deserve.
The BSB50215 Diploma of Business qualification is recognised in all states and territories in Australia.
You will have up to 18 months to complete the BSB50215 Diploma of Business or up to 24 months for the Dual Diploma of Business and Accounting (BSB50215/FNS50217). There is no minimum time frame however, therefore students familiar with business concepts may complete the course much faster. Choose the pace of study that suits your personal situation.
Three-month extensions can be requested at no additional cost if required. Extensions beyond this are assessed based on individual circumstances and may incur additional fees.
Assessments are completed using a variety of methods and are submitted online via our student portal.
BSB50215 Diploma of Business assessments are conducted open book from either your home or office, and comprise of theoretical and practical exercises.
Accounting unit assessments use MYOB Student version or Xero (both are supplied).
We understand not everyone has the financial resources upfront to invest in training, so we offer payment plans to get you moving faster towards your future.
An administration fee is added for this option ($100 for 6-month plan, $150 for 12-month plan)
All you need is a valid credit card
Pay a $475 deposit at commencement of course
Remainder to be paid over 6 or 12 equal monthly instalments
Note: Course Manuals - Diploma of Accounting
Please note that six of the Diploma of Accounting units require the purchase of textbooks. These are purchased directly from the supplier starting from $280.
Required course materials for all other units are provided electronically at no extra cost.
Enrol in the Diploma of Business and enjoy access to additional online accounting software courses and Microsoft courses included free with your course.
All enrolled students will receive access to the classroom recordings for the course.
Self-paced students and Live Online students will still be able to access full classroom recordings to assist with their studies.
Receive access to the full suite of Google Apps with your student ID, including:
Google Drive
Google Sheets
Google Docs
and more

Free electronic copy included in course (RRP $149). This tax guide is essential for anyone navigating the Australian taxation system.
The Diploma of Business learning materials are packed full of easy to read and high quality content.  These materials are supported by access to a team of qualified Diploma of Business Trainers and Assessors.
Nationally recognised qualifications & industry consultation partners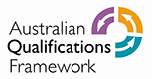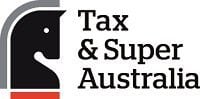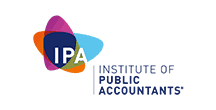 See what our previous students have to say about us.