The BSB50215 Diploma of Business is designed for anyone aspiring to develop their business management skills. The units taught are based on a combination of industry consultation and research which will cover a variety of business related disciplines needed for a contemporary business environment. This course provides the skills and knowledge to effectively plan, manage human resources and market as a successful Business Manager.
Whether you want to start your own business or step up to a leadership position within a company, BSB50215 Diploma of Business online course is your pathway to success. This diploma focuses on developing your business knowledge and management skills, equipping you to lead diverse groups; implement modern operational planning techniques; coach, develop and encourage staff; set and achieve performance targets;
Studying our Diploma of Business is a fantastic way to enable your career progression. It can act as a pathway to new positions in leadership and management or establish a basis for you to start you own new business venture of your own.
Nationally Recognised Training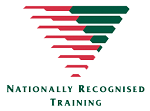 As a Registered Training Organisation (ID 52240), we comply with the government's strict quality and consistency standards. We conduct regular audits to ensure we keep this accreditation and deliver the level of training you deserve.
The Certificate III in Accounts Administration Course qualification is recognised in all states and territories in Australia.
Using a variety of methods and submitted via the online student portal
There is no minimum time limit to complete the course.
We offer payment plans to get you moving towards your future.
Topic
Unit
Business Skills
BSBADM504 Plan and implement administrative systems
Human Resource Management
BSBHRM513 Manage workforce planning
Analysis and Strategy
BSBMKG507 Interpret market trends and developments
Marketing
BSBMKG502 Establish and adjust the marketing mix
Business Management
BSBMGT403 Implement continuous improvement

BSBPMG522 Undertake project work

BSBRSK501 Manage Risk

Financial
BSBFIM501 Manage budgets and financial plans
The Diploma of Business learning materials are packed full of easy to read and high quality content.  These materials are supported by access to a team of qualified Diploma of Business Trainers and Assessors.

Google Apps – Google Drive, Google Sheets, Google Docs & More
Student ID & Email with Full Google Apps
Career Pathway
Common management occupations include:
Administrator
Business development manager
Business sales team leader
Corporate services manager
Executive officer
Legal practice manager
Project consultant
Small business operator
This course would also be ideal for students wanting to progress their study towards a degree in Business. The course has been designed to provide students with exposure to a variety of business related disciplines which are typically covered in a Bachelor of Commerce Degree.