Plant the seeds for your career.
For the professional accountant in the making
The FNS60217 Advanced Diploma of Accounting is perfect for anyone who wishes to advance to tax agent status or looking for a career in commercial accounting. The Advanced Diploma of Accounting is also undertaken by students wanting a pathway to university, or for membership to the Institute of Public Accountants.
Tax Specialisation option meets the education requirements for tax agent registration with the Tax Practitioners Board
Meets the education requirements for membership with the Institute of Public Accountants
Our Express Advanced Diploma of Accounting package enables those who have years of previous experience but with no formal qualifications the opportunity to fast-track their studies and gain a higher-level qualification. With all required prerequisite units included, you will complete all requirements to be awarded the FNS60217 Advanced Diploma of Accounting.
SPRING SAVINGS


10-15% off when you pay upfront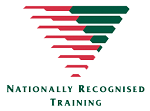 As a Registered Training Organisation (ID 52240), we comply with the government's strict quality and consistency standards. We conduct regular audits to ensure we keep this accreditation and deliver the level of training you deserve.
The FNS60217 Advanced Diploma of Accounting qualification is recognised in all states and territories of Australia.
Choose your specialisation - Tax or Commercial
Applied Education offers two pathways, depending on your requirements.
Express Package
---
The Express Advanced Diploma - Tax Agent Specialisation is best suited to those wanting to become a registered tax agent, who have no prior qualifications.
On completion of this course you will meet the education requirements for official tax agent registration with the Tax Practitioners Board.
---
Online Self Paced - Commence any time
$4195
RRP $4,990
Commercial Specialisation
Express Package
---
The Express Advanced Diploma - Commercial Specialisation is for people who have years of accounting experience who are now looking to become qualified and gain higher level accounting roles within an organisation.
Our Express Package includes all required prerequisite units in order to attain the Advanced Diploma qualification.
---
Online Self Paced - Commence any time
$3995
RRP $4,490
Upgrade Package
---
If you have previously completed an eligible Diploma of Accounting (FNS50215, FNS50217) or Certificate IV in Accounting or Bookkeeping (FNS40215, FNS40615, FNS40217), then you may be able to gain credit transfer for some elective units to attain the Advanced Diploma of Accounting.
---
Complete just the units you need
Contact Us
Call us on 1800 678 073 to discuss this option.
The Express Advanced Diploma of Accounting consists of 21 units of competency (both specialisations).
The course is self-paced online study.
1) Preliminary Assessments
Before participating in this course you will be required to complete simple preliminary assessments which include a Language, Literacy and Numeracy (LLN) Test and a Work Health and Safety Assessment. Please note that it is now also a requirement of the Financial Services Training Package that your oral communication skills be assessed as part of your course. For online students, this will require the submission of a voice recording of a role-play conversation between yourself and others (further details will be provided upon enrolment).
2) Unit Assessments
Assessments are completed using a variety of methods and are submitted via our online student portal.
Advanced Diploma of Accounting assessments are conducted open book from either your home or office and comprise of theoretical and practical exercises.
3) Tax Unit Exams (Taxation Stream only)
Tax Practitioners Board Licensing Course units also include an exam component, which needs to be independently supervised. Exams are three-hour, open-book assessments comprising of short answer and multiple choice questions, very similar in format to the unit assessments.
Prior to your exam, you will need to complete and return the Supervisor Nomination Form to Applied Education detailing your supervisor's information, contact details and the elected date of your assessment. Your supervisor can be any person of responsibility such as a registered tax agent, member of an accounting professional body, public servant, doctor, nurse, police officer, director etc.
Exams can be undertaken at any location and time of your choosing, with the only condition being that your nominated supervisor is present. 
When selecting our full Express Advanced Diploma of Accounting package including all required prerequisite units, you will have up to 36 months to complete the course.
There is no minimum timeframe however, so those with previous accounting and bookkeeping experience (i.e. students applying for Credit Transfer for some elective units) may complete the remaining units much sooner.
The Advanced Diploma of Accounting learning materials are packed full of easy to read and high quality content, step-by-step instructions with visuals and plenty of practice exercises offering exceptional value to the learner. These materials are supported by access to a team of qualified Advanced Diploma of Accounting Trainers and Assessors.
Course materials are to be purchased direct from our supplier. Details will be supplied upon registration.
Online learning includes classroom recordings for some units – Only available for students studying with Applied Education
Payment Plans
We understand not everyone has the financial resources upfront to invest in training, so we offer payment plans to get you moving faster towards your future.
All you need is a valid credit card
Pay a $475 deposit at commencement of course
Remainder to be paid over equal monthly instalments
Available for 6, 12 or 18 month duration
An administration fee applies ($100-$200 depending on plan duration)
Concessions on Courses
Concession pricing is available for eligible students as per the Student Handbook. Proof of concession must be provided at the time of enrolment; please contact us to apply for a concession rate when enrolling.
Developed in consultation with industry partners – Institute of Public Accountants and Taxpayers Australia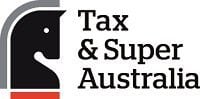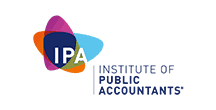 Enrol in the Certificate IV in Accounting and Bookkeeping and enjoy access to additional online accounting software courses and Microsoft courses.
All enrolled students will receive access to the classroom recordings for the course.
Self-paced students and Live Online students will still be able to access full classroom recordings to assist with their studies.
Receive access to the full suite of Google Apps with your student ID, including:
Google Drive
Google Sheets
Google Docs
and more

Free electronic copy included in course (RRP $149). This tax guide is essential for anyone navigating the Australian taxation system.
Nationally recognised qualifications & industry consultation partners