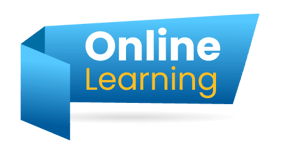 Let's take a quick look at what you are going to learn
when you study the Certificate IV in Accounting and Bookkeeping with Applied Education.
Our course trainers have recorded detailed tutorials to guide you through the course. Study along with them using your course manuals or even watch on the go, they are a great resource to further your understanding of the course.
| Course Content | | Duration |
| --- | --- | --- |
| Getting Started | | |
| Using the Student Portal | | |
| Student Manuals | | |
| Work Health and Safety | | |
| Foundation Skills | | |
| Student Software Download | | |
| Computer Requirements and Setup | | |
| Support Centre | | |
1 BSBFIA401 - Prepare Financial Reports
| Course Content | | |
| --- | --- | --- |
| Overview | | |
| Fundamentals of Accounting and GST | | |
| The double entry system | | |
| Managing Debtors and Creditors | | |
| Periodic Inventory | | |
| Special Transactions | | |
| Depreciation and the Asset Register | | |
| Balance Day Adjustments | | |
| Closing Entries | | |
2 BSBITU402 – Develop and Use Complex Spreadsheets
| Course Content | | Duration |
| --- | --- | --- |
| Understanding the Excel Screen and Navigation | Preview | 09:56 |
| Basic Data Entry, Creating, Saving and Opening Workbooks | | 17:16 |
| Working With Worksheets and Layout | | 13:05 |
| Formatting Text and Titles | | 14:34 |
| Formatting Numbers | | 07:39 |
| Creating Totals Using Formulas and Functions | | 12:28 |
| Working with Percentages and Absolute Cell References | | 12:57 |
| Linking Cells and Using the IF Function | | 12:19 |
| Applying Final Touches and Testing Formulas | | 13:30 |
| Using a Template | | 07:03 |
| Charts - Selecting Chart Types and Creating Charts | | 13:56 |
| Changing Chart Locations and Creating a PDF | | 07:58 |
| Importing Text Files into Excel | | 10:57 |
| Cleaning Up Imported Text Files, Adding Formatting and Formulas | | 12:17 |
| Creating a Macro and Saving a Macro Enabled Workbook | | 12:42 |
3 BSBSMB412 - Introduce Cloud Computing into Business Operations
| Course Content | | Duration |
| --- | --- | --- |
| Cloud Computing Fundamentals | | |
| Current State Analysis | | |
| Future State Analysis | | |
| Provider Assessment | | |
| Opporunities & Risks | | |
| Financial Analysis | | |
| Business Case | | |
| Implementation | | |
| Summary Beginning to End | | |
4 FNSACC311 - Process Financial Transactions and Extract Interim Reports
| Course Content | | Duration |
| --- | --- | --- |
| Introduction | | 10:44 |
| Fundamentals of Accounting | | 35:52 |
| MYOB Practical Activities (48 Videos) | | 148:38 |
| Creditors and Debtors | Preview | 04:15 |
| Supplier Invoices | | 02:25 |
| Discrepancies and Errors | | 07:29 |
| Creditor adjustment notes | | 01:36 |
| Record Keeping | | 07:21 |
| Financial data accuracy | | 12:38 |
| Protecting MYOB | | 07:45 |
| Handling Customer Payments | | 03:30 |
| Banking Deposit Facilities | | 07:08 |
| Paying Creditors- Cash payments Journal | | 01:43 |
| Bank reconciliation overview | | 17:00 |
| Bank reconciliation report | | 01:46 |
| Preparing Reports | | 04:41 |
| Reports - Trial Balance | | 02:12 |
| Reports - The Balance Sheet | | 04:25 |
| Reports - Profit and Loss Report | | 01:43 |
| Petty Cash Overiew | | 07:43 |
| General Journals overview | | 03:46 |
5 FNSACC312 - Administer Subsidiary Accounts and Ledgers
| Course Content | | Duration |
| --- | --- | --- |
| Basic Accounting Concepts | | 03:42 |
| Set Up a Free Trial | | 06:43 |
| Navigating Xero | | 06:36 |
| Set Up a Bank Account | Preview | 3:05 |
| Understanding Bank Feeds | | 23:47 |
| Find Your Bank Account Transactions | | 03:28 |
| Bank Reconciliations | | 05:08 |
| Accounts Receivable | | 1:02:49 |
| Accounts Payable | | 30:29 |
| Xero Feature Updates - April 2020 | | 03:42 |
| Generating Key Reports | | 03:38 |
6 FNSACC313 - Perform Financial Calculations
| Course Content | | Duration |
| --- | --- | --- |
| Overview | Preview | 00:57 |
| Data, Tools and Resources | | 09:28 |
| Computers and Financial Services Software | | 01:46 |
| Spreadsheets | | 02:00 |
| Basic Calculations | | 04:28 |
| Multiplication | | 05:46 |
| Division | | 02:02 |
| Addition | | 02:51 |
| Subtraction | | 02:25 |
| Order of Operations BIMDAS | | 03:47 |
| Percentages | | 02:35 |
| Fractions | | 03:14 |
| Decimals | | 02:47 |
| Credit Interest | | 01:34 |
| Simple Interest | | 03:09 |
| Compound Interest | | 09:50 |
| Loan Repayment Calculations | | 04:11 |
| GST Calculations | | 02:47 |
| Income Tax | | 07:50 |
| Business Records | | 04:17 |
| Keeping Accurate Records | | 07:57 |
| Straight Line Graphs | | 01:04 |
| Mark-up and Break Even | | 06:29 |
| Straight Line Depreciation | | 01:18 |
| Recheck Data | | 00:43 |
| Checking for Errors | | 05:56 |
| Policies and Procedures | | 05:38 |
| Practice Activities Q1-27 | | 35:38 |
| Practice Activities Q28-36 | | 16:56 |
7 FNSACC405 - Maintain Inventory Records
| Course Content | | Duration |
| --- | --- | --- |
| Inventory Overview | | |
| Inventory Valuation | | |
| Accounting For Inventory | | |
| Inventory Management | | |
| MYOB Activity - Perpetual Inventory | | |
8 FNSACC408 - Work Effectively in the Accounting and Bookkeeping Industry
| Course Content | | Duration |
| --- | --- | --- |
| Introduction | | |
| Legislation & Regulation | | |
| Acts, Codes & Laws | | |
| The Value of Professional Work Practices | | |
| Managing Information | | |
| Working in a Team Environment | | |
| Competency, Networks and Associations | | |
9 FNSACC412 - Prepare Operational Budgets
| Course Content | | Duration |
| --- | --- | --- |
| Budget Outline | | 05:39 |
| Accounting Concepts | | 10:07 |
| Financial Plan | | 01:15 |
| Forecasting Overview | Preview | 02:32 |
| Forecasting Techniques | | 13:16 |
| Forecasting Example | | 03:17 |
| Budgetary Control | | 05:54 |
| Performance Indicators | | 04:45 |
| Budgeting | | 07:08 |
| Budgets Overview | | 01:59 |
| Master Budgets | | 11:49 |
| Operating Budgets | | 01:34 |
| Sales Budgets | | 08:52 |
| Fixed and Flexible Budgets | | 07:47 |
| Cash Budgets | | 12:51 |
| Budgeting Behaviour | | 02:12 |
| Variance Analysis | | 03:54 |
| Variance Calculations | | 08:06 |
| House of Hats - Case Study | | 21:39 |
| Budget Visualisations | | 03:19 |
10 FNSACC414 - Prepare Financial Statements for Non-Reporting Entities
| Course Content | | Duration |
| --- | --- | --- |
| INTRODUCTION TO NON-REPORTING ENTITIES | | |
| Compiling Data | | |
| Processing Adjustments in MYOB | | |
| Preparing Reports | | |
11 FNSACC416 - Setup and Operate a Computerised Accounting System
| Course Content | | Duration |
| --- | --- | --- |
| Introduction to Bookkeeping | | |
| Creating a New Company File | | |
| Oodles of Noodles Setup - Sample Company | | |
| Using your Company File | | |
| Closing a Financial Year | | |
12 FNSTPB401 - Complete Business Activity and Instalment Activity Statements
| Course Content | | Duration |
| --- | --- | --- |
| Individual compliance and other requirements | | |
| The BAS agent | | |
| MYOB | | |
| Processing the bas using myob accountright | | |
| Understanding bas requirements | | |
13 FNSTPB402 - Establish and Maintain Payroll Systems
| Course Content | | Duration |
| --- | --- | --- |
| Welcome - Introduction | | 17:33 |
| Fairwork Introduction | Preview | 02:28 |
| National Employment Standards | | 11:50 |
| Awards and Agreements | | 07:19 |
| Contractors | | 02:14 |
| Unfair Dismissal | | 07:17 |
| Workplace Gender Equality | | 00:49 |
| PAYG Withholding | | 05:13 |
| Deductions | | 08:59 |
| PAYG Withholding Variation Application | | 01:39 |
| Commissions Bonuses and Allowance Introduction | | 00:38 |
| Bonus PAYG Calculation | | 05:18 |
| Commissions PAYG | | 01:27 |
| Allowances | | 10:49 |
| Superannuation Obligations | | 06:37 |
| Reportable Employer Superannuation | | 03:22 |
| Co Contributions | | 02:53 |
| Superannuation Choice and SuperSteam | | 03:59 |
| Director Penalty Notices | | 01:13 |
| Contractors | | 02:03 |
| Earnings Base SGR 2009 2 | | 03:29 |
| Workcover | | 03:25 |
| Annual Leave | | 04:45 |
| Personal Carers and Compassionate Leave | | 04:26 |
| Parental Leave | | 01:48 |
| Long Service Leave | | 03:52 |
| Community Service Leave | | 02:37 |
| Domestic Violence and Paid Parental Leave | | 03:43 |
| Taking Annual Leave | | 09:15 |
| Record Keeping | | 02:05 |
| Year End Requirements and Lump Sums | | 09:22 |
| Lump Sum E | | 05:16 |
| Employment Termination Payments | | 05:26 |
| Payroll Tax | | 03:51 |
| Activity Statement W1 To W4 | | 02:58 |
| TASA Introduction | | 02:48 |
| Single Touch Payroll | | 12:08 |