LATEST 2018 QUALIFICATION
This qualification supersedes the FNS40215 Certificate IV in Bookkeeping & FNS40615 Certificate IV in Accounting. Ensure you enrol in this latest course that is a TPB BAS Agent approved course to become a bookkeeper or begin your accounting and finance career.
The FNS40217 Certificate IV in Accounting and Bookkeeping is ideal for anyone looking to enter into the bookkeeping or accounting industries. It is the perfect preparation for anyone seeking a career as a professional bookkeeper or BAS agent or payroll officer. The course meets the education requirements of the Tax Practitioners Board for registration as a BAS agent, and covers topics such as:
Completing Business Activity Statements (BAS) and other office taxes
Operational reporting
Basic management and job costing reports
Preparation of budgets

The FNS40217 Certificate IV in Accounting and Bookkeeping is recognised in all states and territories of Australia.
Career Pathways
BAS agent
Bookkeeper
Payroll Officer
Accounts Receivable
Accounts Payable
Small Business Owner
Study at your own pace
---
Log in to our student portal at any time to access your course material.
Complete your studies and assessments at a time that fits in with your lifestyle or other work commitments.
Also includes classroom recordings and bonus upskill courses.
---
Commence any time
$2,069
$2,299
Sale Pricing Ends 31 May 2018
Attend class from anywhere
---
Study from home and participate in live weekly tutorials for the latest in online learning.
Read about Live Online Classroom here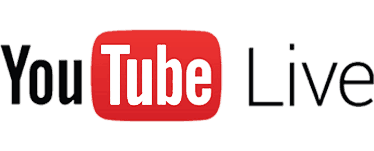 One day per week over 15 weeks, 9am to 12 noon AWST
---
Commences 18 July 2018
$2,421
$2,690
Sale Pricing Ends 31 May 2018
Comprehensive instructor-led training
---
Attend a classroom course for a hands-on classroom environment and personal interaction with a course trainer.
Classes are run at various times throughout the year from our head office in Perth.
One day per week over 15 weeks, 9am to 4pm.
---
Commences 16 July 2018
$3,028
$3,365
Sale Pricing Ends 31 May 2018
You will have up to 12 months to complete the course. There is no minimum time frame however, therefore students familiar with bookkeeping and accounting concepts may complete the course much faster. Choose the pace of study that suits your personal situation.
The course may take up to 585 hours of study and assessment time, particularly for those who are new to bookkeeping and accounting.
Three-month extensions can be requested at no additional cost if required. Extensions beyond this are assessed based on individual circumstances and may incur additional fees.
Assessments are completed using a variety of methods and are submitted via our online student portal.
Assessments are open book, from either your home, office or classroom. They comprise of multiple choice quizzes, short answer, and calculations.
Accounting unit assessments use MYOB Student version or Xero (both are supplied).
We understand not everyone has the financial resources upfront to invest in training, so we offer payment plans to get you moving faster towards your future.
An administration fee of $100 is added for this option
All you need is a valid credit card
Pay a $475 deposit at commencement of course
Remainder to be paid over six equal monthly instalments
This course comprises 13 units of study.
8 Core Units
BSBFIA401 Prepare financial reports
BSBSMB412 Introduce cloud computing into business operations
FNSACC311 Process financial transactions and extract interim reports
FNSACC312 Administer subsidiary accounts and ledgers
FNSACC408 Work effectively in the accounting and bookkeeping industry
FNSACC416 Set up and operate a computerised accounting system
FNSTPB401 Complete business activity and instalment activity statements*
FNSTPB402 Establish and maintain payroll systems*
5 Elective Units
BSBITU306 Design and produce business documents
BSBITU402 Develop and use complex spreadsheets
FNSACC412 Prepare operational budgets
FNSACC414 Prepare financial statements for non-reporting entities
FNSACC313 Perform financial calculations
*Unit part of the FNSSS00004 BAS Agent Registration Skill Set
---
Xero Demo Company is included with the course, as well as free online Xero training.
Xero is used to complete unit FNSACC312.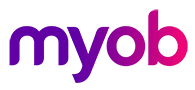 MYOB Student Edition included with this course, plus free online MYOB training.
MYOB is used to complete units BSBFIA401, FNSACC311, FNSACC416, FNSACC412 and FNSACC414.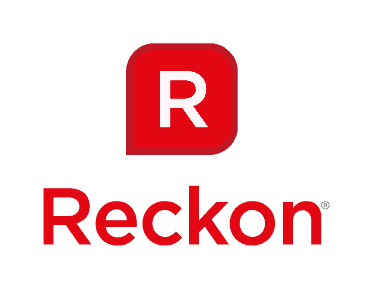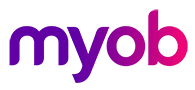 Units FNSTPB401 and FNSTPB402 can be completed in your choice of either Reckon, Xero or MYOB
Enrol in the Certificate IV in Accounting and Bookkeeping and enjoy access to additional online accounting software courses and Microsoft courses.
All enrolled students will receive access to the classroom recordings for the course.
Self-paced students and Live Online students will still be able to access full classroom recordings to assist with their studies.
Receive access to the full suite of Google Apps with your student ID, including:
Google Drive
Google Sheets
Google Docs
and more

Free electronic copy included in course (RRP $149). This tax guide is essential for anyone navigating the Australian taxation system.
Course Dates - FNS40217 Certificate IV in Accounting and Bookkeeping
Adelaide/Brisbane/Sydney/Melbourne
Nationally recognised qualifications & industry consultation partners