The Diploma of Accounting FNS50217 or Advanced Diploma of Accounting FNS60217 is designed for anyone aspiring to be a Commercial Accountant or a Tax Agent. It is also ideal for anyone beginning a career in accounting, or who is currently working in the industry and who wishes to increase their current skill set. You will be taught industry best practice from some of the most skilled and experienced professionals in the business.
| Course | Non Concession | Concession * |
| --- | --- | --- |
| FNS40217 Certificate IV in Accounting and Bookkeeping | $870 | $590 |
| FNS50617 Diploma of Accounting - Express | $1940 | $1671 |
| FNS50217 Diploma of Accounting - Tax | $3090 | $2690 |
| FNS60217 Advanced Diploma of Accounting -Commercial Accounting | $3390 | $2990 |
| FNS60217 Advanced Diploma of Accounting -Tax units | $3690 | $3390 |
This is a Queensland Government initiative that will offset the cost of a certificate IV or higher course so that Queenslanders can gain advanced skills to secure employment or further their careers. This subsidy is available to any Australian or New Zealand citizen, permanent resident, or temporary resident with the necessary visa.
To be eligible for the HLS, you must meet the following criteria:
not hold or be currently enrolled in a certificate IV or higher level qualification (does not include qualifications completed in secondary school)
be 15 years or older
have completed or left secondary school
be an Australian citizen or permanent resident residing in Queensland, or New Zealand citizen permanently residing in Queensland
Note – If you would like to enrol in the Cert IV dual qualification course there is an additional fee for service charge of $200 for the one additional unit which is not included as part of the co contribution or concession fees.* See eligibility form
Nationally Recognised Training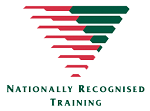 As a Registered Training Organisation (ID 52240), we comply with the government's strict quality and consistency standards. We conduct regular audits to ensure we keep this accreditation and deliver the level of training you deserve.
The Certificate IV in Bookkeeping qualification is recognised in all states and territories in Australia. The course meets the additional BAS agent education requirement of an approved course in basic GST/BAS taxation principles.
Student Membership Included to the Institute of Certified Bookkeepers and Institute of Public Accountants
Using a variety of methods and submitted online
There is no minimum time limit to complete the course.
If your course includes Certificate IV in Accounting & Bookkeeping units, you will be provided with study manuals, online tutorials and class recordings are packed with high quality content. Plenty of visuals and practice exercises keep the study varied and interesting. Access to a team of qualified trainers ensures you get the most out of the materials. PDF manuals are included with each unit, in addition you can purchase hard copies for a small fee.
Diploma and Advanced Diploma level units will require the purchase hard copy or electronic textbooks. Please speak to our course adviser for further information.
Online Learning Includes Classroom Recordings
For Cert IV level units, Self paced and classroom students have online access to recordings from our classroom presentations.

Google Apps – Google Drive, Google Sheets, Google Docs & More
Student ID & Email with Full Google Apps
2018 Tax Payers Summary Included. RRP $149