Learn Xero Advanced

One day hands on classroom course

Online Xero Course
This Advanced Xero training course will prepare bookkeepers and business owners to attain a strong command of the various functions of this versatile Xero Accounting Software package.
The Xero Advanced training course in Perth is designed to build on the introductory skills of from the Xero Accounting & Payroll course. Students will learn how to take advantage of the many advanced features aimed at enhancing productivity. This course is ideal for accountants, bookkeepers and business owners who want to expand their knowledge of Xero Accounting beyond the basic functions.
Online Learning of Xero is a convenient, effective and affordable way to learn. You can complete the Xero Online Training at your own pace and your own leisure. Whether you're a beginner, an experienced user, or somewhere in between, you'll find valuable knowledge that can be accessed again and again at a time and pace that suits you.
This Xero Advanced Training course in Perth (1 day) is designed to provide skills and knowledge which will allow participants to effectively use this popular software package.  It is ideal for accountants, bookkeepers and business owners who are interested in migrating to the cloud accounting software of the future.
With the demand for "cloud (live) accounting" growing exponentially, you cannot afford to be left behind.  Cloud accounting is now a reality and it will change the way you run your business – no more lost backups and no locking out of clients from their data files.  Xero also uses live bank feeds that map directly into your ledger – saving hours of data entry time coding repetitive transactions.
Learning Outcomes Xero Advanced Training Course in Perth
The Xero Advanced training course in Perth focuses on the following areas;
Customisation
Customising Xero Invoicing, Quotes & Templates

Use Microsoft Word to edit, add and remove fields
Create custom "quote" templates in Xero
Create custom emails for quoting and invoicing

Review of popular extensions for Xero
Integration with Apps
Using Workflow Max Xero Add-in or Geo-op Xero Add-in including auto linking of the applications for connecting staff time sheets, invoices and more then transferring this data to Xero.
Financial Administration
Expense reimbursements
Linking and capturing paper based transaction documents (invoices, receipts) to Xero using scanned images or mobile phone camera use the Xero App or email.
Making use of auto posting/reoccurring transactions
Asset Register and Full Depreciation Schedules
Asset register administration in Xero
Making use of the Xero asset register and depreciation function to automatically post deprecation entries
Xero automatically flagging new assets for depreciation that are posted to Fixed Assets
Straight Line and Reducing Balance depreciation calculations in Xero and journals ready for monthly posting in seconds!
Year-end procedures in Xero
Reporting
Importing and exporting data including mail merge via word and outlook

Using csv files, excel to quickly update, append or add items, chart of accounts and customers and suppliers

Create Xero reports and layouts specific to the business needs
Xero Advanced Payroll and Xero Salary Packaging
Salary Packaging in Xero – Motor vehicles and FBT obligations
Superannuation Salary Sacrifice in Xero
Advanced Payroll functions
Timesheets in Xero
Payments summaries and lodgement of Xero reports to SBR
The Xero Advanced training course in Perth utilises learning materials that are packed full of high quality content, step-by-step instructions with visuals and plenty of practice exercises offering exceptional value to the participant.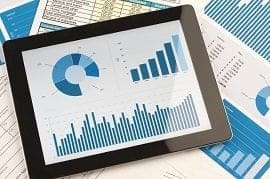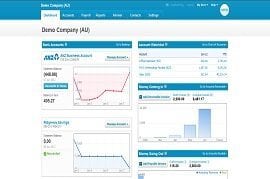 Prerequisites

The Xero Advanced training course in Perth assumes some basic operating knowledge of Xero which can be gained from the Xero Accounting & Payroll course. It would also be beneficial to have a general understanding of personal computers and the Windows operating system environment.
Location: Level 1, 524 Hay St. Perth WA 6000
Duration: 9am-4pm
Hands On Classroom Workshops - Modern Computers Supplied, pens, mints, refreshments & lunch
Our Trainers – Xero Certified Advisors
Brett Thornett – Xero Certified
Brett Thornett has over 20 years experience each using Accounting Software. At the forefront of Accounting Training Applied Education was one of the first companies in Western Australia to deliver and write these Xero Accounting Training Courses. We pride ourselves on having outstanding accounting knowledge and the software experience to deliver a thorough and comprehensive training course so that students leave having a sound understanding of the Accounting Processes and capabilities of Xero.
Janelle Bruzzese – Xero Certified
Janelle is both a Trainer at Applied Education and a registered BAS Agent. She holds Certificate IV qualifications in both Accounting and Bookkeeping. Janelle is a member of the Institute of Certified Bookkeepers with her own Bookkeeping business providing her clients for BAS and Bookkeeping services.
See what our previous students have to say about us.