Become and accounting professional
The FNS50222 Diploma of Accounting course is designed for students wanting to become qualified accounting professionals or tax agents.
Applied Education offers a fast-track option for international students who do not have the FNS40222 Certificate IV in Accounting and Bookkeeping.
On completion of FNS50222 Diploma of Accounting, you will be able to:
Prepare reports for corporate entities
Prepare tax documents for individuals
Provide business performance reporting
Produce and analyse budgets
Implement internal control procedures
Perform management level accounting tasks
FNS50222 Diploma of Accounting
CRICOS Code: 113524K
Duration: 12 months (40 contact weeks, 24 hours a week)
Campus Location: Perth, Western Australia
2024 Intake Dates: 5 February and 5 August
$11,490
*see below for detailed course fees
Accounting Experts

Expert trainers with years of relevant industry experience. Delivering Accounting and Bookkeeping training since 1999.

Industry Partners

Work closely with leading industry associations and universities to ensure our courses meets the latest industry standards.
Amazing Support

Our friendly team care about your student journey every step of the way from application to finishing your studies. 

Tax Practitioners Board

This course meets the minimum education requirements to start your tax agent journey in Australia.
Free Short Course Bundle Included
Choose 1 FREE Fundamentals bundle or 2 for $295, or all 3 for $495 when you enrol.
These course are optional and can support your learning.
* If you are applying for funding for this course, there may be restrictions on Free Bundles depending on government funding eligibility requirements.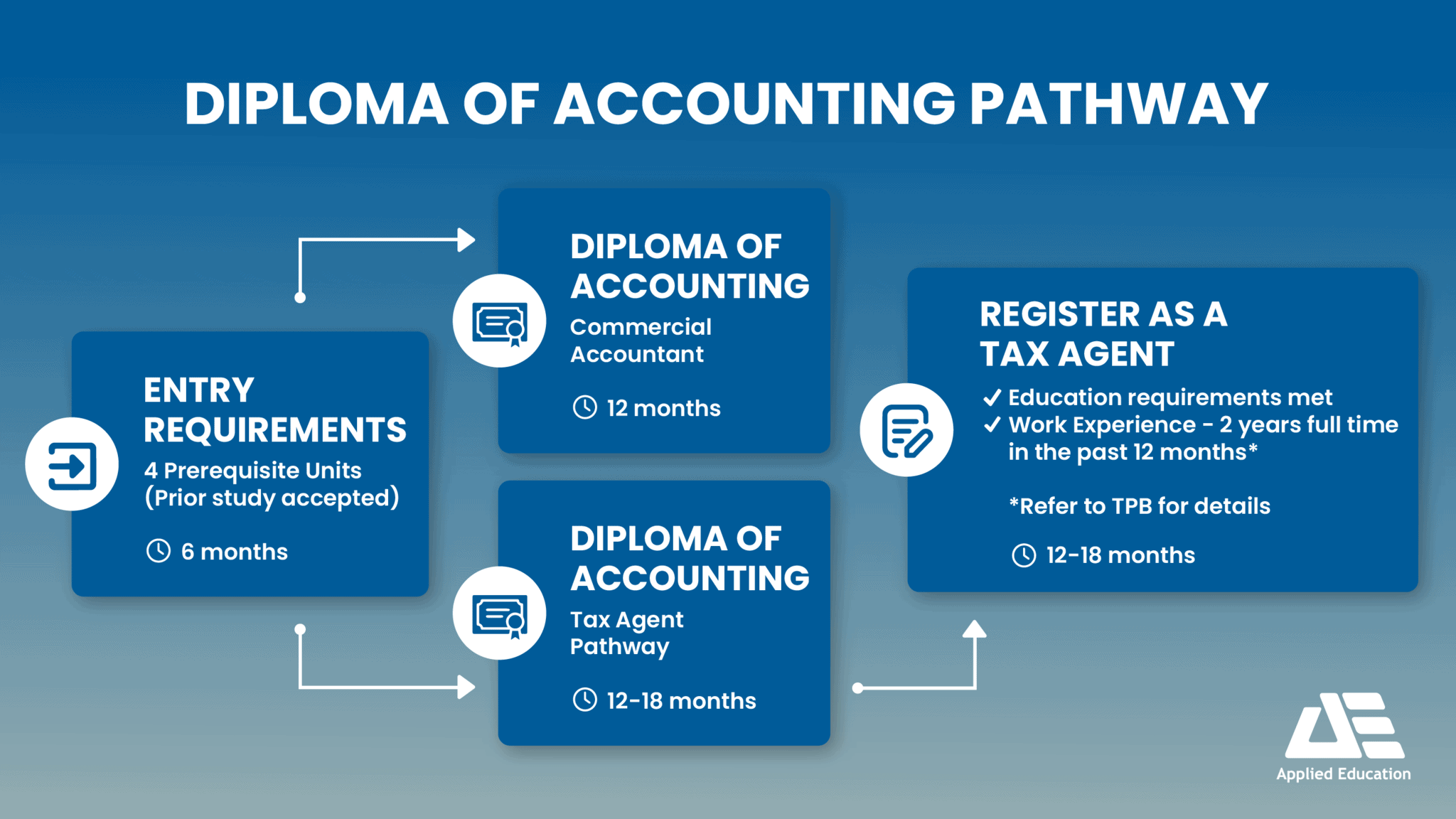 Accreditation & Industry Partners