The Diploma of Accounting FNS50215 is designed for anyone aspiring to be a BAS Agent or a Tax Agent. It is also ideal for anyone beginning a career in accounting, or who is currently working in the industry and who wishes to increase their current skill set. You will be taught industry best practice from some of the most skilled and experienced professionals in the business.
NEW QUALIFICATION COMING SOON
A new training package was announced by the Government on 12 February 2018, and will be fully implemented by early 2019 across all training organisations.
FNS50215 Diploma of Accounting will be replaced by FNS50217 Diploma of Accounting. It will still consist of 11 units, with 6 core units and 5 electives.
You can still enrol in FNS50215 as you will be upgraded to the new qualification when it becomes available. There will be no cost to upgrade unless additional prerequisite units need to be completed (i.e. if you do not meet the entry requirements outlined below).
Entry Requirements:
Nationally Recognised Training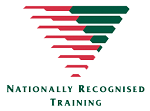 As a Registered Training Organisation (ID 52240), we comply with the government's strict quality and consistency standards. We conduct regular audits to ensure we keep this accreditation and deliver the level of training you deserve.
The Diploma of Accounting qualification we offer is recognised in all states and territories in Australia.
Developed in consultation with industry partners – Institute of Public Accountants and Taxpayers Australia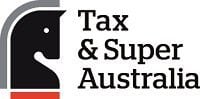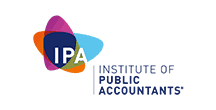 Using a variety of methods and submitted via the online student portal
 Easy to read and high quality content, step-by-step instructions.
We offer payment plans to get you moving towards your future.
The Diploma of Accounting consists of 6 core units
There are 5 recommended elective units
The TPB Financial Adviser Course study materials are packed with high quality content. Access to a team of qualified trainers ensures you get the most out of the materials.
2018 Tax Payers Summary Included. RRP $149
Online Learning Includes Classroom Recordings
Self paced and classroom students have online access to recordings from our classroom presentations. (Some units only)

Google Apps – Google Drive, Google Sheets, Google Docs & More
Student ID & Email with Full Google Apps
Applied Education is also approved by the Tax Practitioners Board to offer the BAS Agent Registration units as well as Diploma & Advanced Diploma of Accounting.
Nationally Recognised Qualifications & Industry Consultation Partners