New June 2023 Release - MYOB Business. Updated manual and tutorials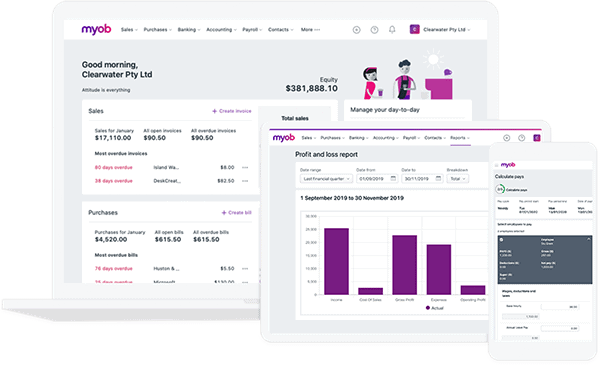 Learn MYOB Business accounting the easy way
This comprehensive MYOB Business Lite & Pro Online course will allow participants to attain a strong command of MYO's cloud-based accounting software. Save time and stress by studying this comprehensive MYOB Business Accounting course ideal for accounts administrators, accounts payable & receivable officers, accountants, bookkeepers and small business owners who are wanting to learn MYOB Business accounting software
MYOB Business is "MYOB in the cloud for small to medium business owners" and is the simplest and easiest package to learn and prepare your accounting records.
Certificate in MYOB
Business Accounting
Study at your own pace
---
Log in to our student portal at any time to access your course material and complete your studies and assessments at a time that fits in with your lifestyle or other work commitments.
Electronic manual included plus online tutorials, with 12 months unlimited access to course material.
Hard copy manual can be purchased separately for $39.
---
Commence any time
$195
MYOB 4 Course
Online Bundle

4 MYOB courses
---
The complete MYOB Bundle to learn MYOB AccountRight and MYOB Essentials for all your bookkeeping and accounting needs.
Electronic manual included. Hard copy manuals can be purchased seperately.
Instant access for 12 months to all course material.
---
Commence any time
$395
MYOB Experts

Training experts since 1999

Training Manual

Comprehensive manual written in-house and updated every year to reflect latest changes in legislation.
Student Support

Access our Bookkeeping & Accounting Study Group

Online Video Tutorials

Hundreds of tutorials covering key learning concepts
Online Learning - Sample video
Learn MYOB Lite & MYOB Pro - MYOB Essentials Course for MYOB Business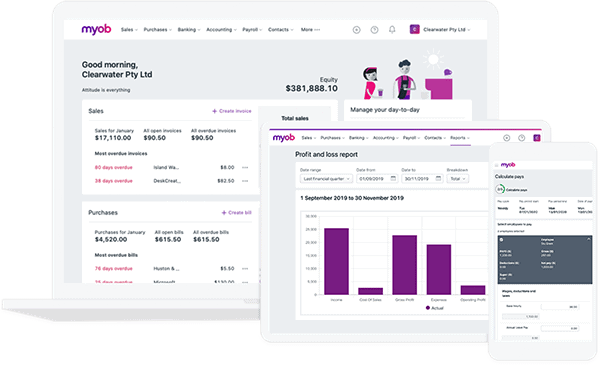 Learn MYOB Lite & MYOB Pro Essentials Accounting Online. Aust Best Online Courses for Accounting and Bookkeeping
Product SKU: MYOB Essentials Cloud
Product Brand: MYOB Essentials Online Training Course
Product Currency: AU
Product Price: 195
Product In-Stock: InStock