Obtain a nationally recognised BAS Agent Course qualification that's ideal for bookkeepers who already possess an approved older qualification. This course meets the education requirements of the Tax Practitioners Board for BAS preparers from the Tax Agent Services Act 2009, as a Board-approved course in basic GST/BAS taxation principles (GST/BAS course).
BAS and Payroll Course
Study our BAS and Payroll courses to obtain the skills to confidently prepare and manage payroll and BAS day to day. Applied Education have been delivering Payroll Courses since 1999, and these include detailed online course tutorials, lecture notes and slides as well as MYOB and Xero accounting software tutorials.
Benefits of studying with Applied Education
Applied Education is approved by the Tax Practitioners Board for BAS Agent Registration
The BAS Agent Pathway course is a Nationally Recognised Course
Choose between the complete course or just the units you require to meet TPB requirements
Commence your studies anytime
Nationally Recognised Training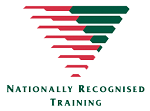 As a Registered Training Organisation (ID 52240), we comply with the government's strict quality and consistency standards. We conduct regular audits to ensure we keep this accreditation and deliver the level of training you deserve.
The Certificate IV in Bookkeeping qualification is recognised in all states and territories in Australia. The course meets the additional BAS agent education requirement of an approved course in basic GST/BAS taxation principles.
Student Membership Included to the Institute of Certified Bookkeepers and Institute of Public Accountants
Using a variety of methods and submitted via the online student portal
There is no minimum time limit to complete the course
We offer payment plans to get you moving towards your future
| Course Unit of Study | Software Choice |
| --- | --- |
| AEBA01 GST Law and Activity Statements (equivalent to FNSBKG404 Carry out Business Activity and Instalment Activity Statement tasks) | |
| AEBA02 Payroll administration and practice (equivalent to FNSBKG405 Establish and maintain a payroll system) | |
The TPB BAS Agent Course study manuals, online tutorials and class recordings are packed with high quality content. Plenty of visuals and practice exercises keep the study varied and interesting. Access to a team of qualified trainers ensures you get the most out of the materials. PDF manuals are included with each course, in addition you can purchase hard copies for a small fee.
Online Learning includes classroom recordings
Self-paced and classroom students have online access to recordings from our classroom presentations.

Google Apps – Google Drive, Google Sheets, Google Docs & More
Student ID & access to Google Apps
Applied Education is also approved by the Tax Practitioners Board to offer the approved course in Australian Taxation Law and Commercial Law, as well as the Diploma & Advanced Diploma of Accounting.
Nationally Recognised Qualifications & Industry Consultation Partners