Applied Education offers a unique opportunity to undertake both qualifications in packaged course that will enable the attainment of both qualifications after completing 15 units in total.
The Dual Diploma of Business and Accounting qualification is designed for anyone aspiring to develop their business and financial management skills. The units taught are based on a combination of industry consultation and research which will cover a variety of business related disciplines needed for a contemporary business environment.
You will be equipped to lead diverse groups; implement modern operational planning techniques; coach, develop staff; set and monitor performance targets and manage all financial requirements of a business.
Studying our dual Diploma of Business and Accounting is a fantastic way to enable your career progression. It provides many options to progress within business and financial management roles. The choice will be yours!
Nationally Recognised Training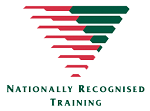 As a Registered Training Organisation (ID 52240), we comply with the government's strict quality and consistency standards. We conduct regular audits to ensure we keep this accreditation and deliver the level of training you deserve.
The Certificate III in Accounts Administration Course qualification is recognised in all states and territories in Australia.
Using a variety of methods and submitted via the online student portal
There is no minimum time limit to complete the course.
We offer payment plans to get you moving towards your future.
Dual Qualification
BSB50215 Diploma of Business
FNS50215 Diploma of Accounting
All units must be completed to be awarded the qualifications.
Course Unit of Study
FNS50215
Diploma of Accounting
BSB50215
Diploma of Business
FNSACC502 Prepare legally compliant tax returns for individuals
FNSACC503 Manage budgets and forecasts
FNSACC507 Provide management accounting information
FNSACC504 Prepare financial reports for corporate entities*
FNSACC301 Process financial transactions and extract interim reports
BSBFIA401 Prepare financial reports
BSBITU402 Develop and use complex spreadsheets
FNSACC501 Provide financial and business performance information
FNSACC506 Implement and maintain internal control procedures
BSBPMG522 Undertake project work
BSBRSK501 Manage Risk
BSBADM504 Plan and implement administrative systems
BSBHRM513 Manage workforce planning
BSBMKG507 Interpret market trends and developments
BSBMKG502 Establish and adjust the marketing mix
* The prerequisite units for FNSACC504 Prepare financial reports for corporate entities are BSBFIA401 Prepare financial reports and FNSACC301 Process financial transactions and extract interim reports Please note that the six of the Diploma of Accounting units require the purchase of textbooks. These are purchased directly from the supplier starting from $280.
Course Manuals - Diploma of Accounting
Diploma Level and above units for Accounting qualifications require the purchase of hard copy textbooks. Cost to purchase range from $280 to $500.
Required course material for all other units are provided electronically at no extra cost.
The Diploma of Business learning materials are packed full of easy to read and high quality content.  These materials are supported by access to a team of qualified Diploma of Business Trainers and Assessors.

Google Apps – Google Drive, Google Sheets, Google Docs & More
Student ID & Email with Full Google Apps
Career Pathway
Common management occupations include:
Administrator
Business development manager
Business sales team leader
Corporate services manager
Executive officer
Legal practice manager
Project consultant
Small business operator
This course would also be ideal for students wanting to progress their study towards a degree in Business. The course has been designed to provide students with exposure to a variety of business related disciplines which are typically covered in a Bachelor of Commerce Degree.
Nationally Recognised Qualifications & Industry Consultation Partners