COVID Update - We are not offering venue hire at the moment. Please feel free to email [email protected] to discuss your requirements.
Our spacious and ergonomically designed computer training room hire facilities are conveniently located in the heart of the Perth CBD.  Surrounded by Perth's major hotel chains and within walking distance to the Perth train station, we are conveniently located for both state and interstate delegates.
Our computer training rooms have been designed to provide the most effective learning experience for the students and the most comfortable environment for the presenters. Each student will have access to their own PC and monitor, with the powerful overhead projector mirroring the trainers PC to ensure everyone in the training room has a clear view at all times.  We offer onsite technical support, and include 1 hour free IT set up with all of our room hires.
We have 4 computer training rooms available for hire which are set up in classroom style with 9, 12 or 24 individual student stations and one trainer station.
Four computer training rooms for hire from 9 to 22 students - plus instructor's computer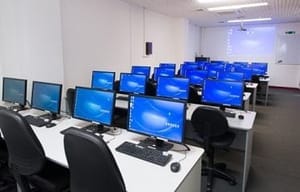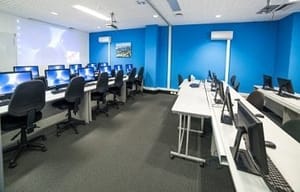 Listed below are some of the services that make our computer training facilities the perfect venue for a successful computer training session in Perth.
Suite of IT applications available
Technical setup and support (first 1 hour free!)
Instructor computer
19" or 23" flat panel monitors
High Specification Data Projector or 60" LCD TV in 9 Seater Room
High speed internet access
Package options to suit your training needs
Professional complimentary catering in our comfortable breakout area
Complimentary "meet and greet" service at front desk
Complimentary pens and mints
To aid the enjoyment of your training experience, our breakout area offers a relaxing environment to enjoy a complimentary beverage including a full range of coffees, teas (including herbal and fruit tea) and filtered water all accompanied with our delicious selection of fresh fruit, biscuits and muffins.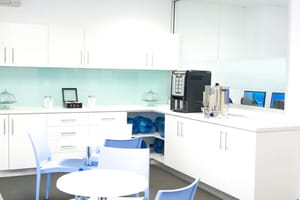 Please contact us for a comprehensive proposal by calling us on (08) 9221 0955 or by emailing [email protected]