The content of all Applied Education courses are developed in association with industry partners including the Institute of Certified Bookkeepers (ICB) and as part of enrolment in our bookkeeping and accounting courses, participants receive ICB student membership for one year.
This membership is designed to help you complete your studies and prepare you for your career as a bookkeeping professional, it includes: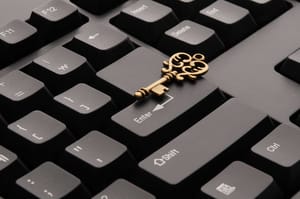 Bookkeeper tools and resources
Website accessed resources for students
Newsletter for bookkeepers: Specifically designed to guide you in the bookkeeping world
Urgent relevant updates emailed to all members as they happen
Regional network meetings: Operating monthly with an increasing number of locations and systemised resources and content for discussion
Professional indemnity insurance designed for bookkeepers (prices relevant to the bookkeeper business)
Bookkeeping knowledge-based assessments
Bookkeeper task-based competency assessments
Special skill self-assessment: Online assessments, to test what you do and do not know
Once you have enrolled in the relevant Applied Education course, we will send you an email with contact details and membership forms to submit directly to the ICB.
The Institute of Certified Bookkeepers is the largest bookkeeping institute in the world and "promotes and maintains the standards of bookkeeping as a profession, through the establishment of a series of relevant qualifications and the award of grades of membership that recognise academic attainment, working experience and competence".
Make sure you take full advantage of this complementary student membership. To find out more about The Institute of Certified Bookkeepers click here.