Plant the seeds for your career.
Your accounting career starts here
The Certificate III in Accounts Administration Course FNS30317 is the perfect preparation for anyone seeking a career in accounts administration or entry-level bookkeeping function within your organisation.
You will be taught industry best practice from some of the most skilled and experienced professionals in the business. There are no prerequisites for this course.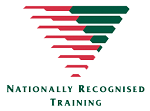 As a Registered Training Organisation (ID 52240), we comply with the government's strict quality and consistency standards. We conduct regular audits to ensure we keep this accreditation and deliver the level of training you deserve.
The FNS30317 Certificate III in Accounts Administration Course qualification is recognised in all states and territories in Australia.
SPRING SAVINGS


10% off when you pay upfront
Online Self Paced
Start anytime
Tutorial recordings - Unlimited access to classroom recordings for select units

MYOB Student Edition and Xero Demo Company included

$1299

RRP $1455 Valid pay in full only
Start any time and study at your own pace
The FNS30317 Certificate III in Accounts Administration is an online self-paced course.
Log in to our student portal at any time to access your course material. Complete your studies and assessments at a time that fits in with your lifestyle or other work commitments.
Also includes classroom recordings and additional bonus upskill courses.
Enrol in the Certificate III in Accounts Administration and enjoy access to additional online accounting software courses and Microsoft courses.
All enrolled students will receive access to the classroom recordings available for some units of the course.
Please note not all units have classroom recordings available.
Receive access to the full suite of Google Apps with your student ID, including:
Google Drive
Google Sheets
Google Docs
and more

The Certificate III in Accounts Administration study manuals, online tutorials and class recordings are packed with high quality content. Plenty of visuals and practice exercises keep the study varied and interesting. Access to a team of qualified trainers ensures you get the most out of the materials. PDF manuals are included with each course, in addition you can purchase hard copies for a small fee.
Nationally recognised qualifications & industry consultation partners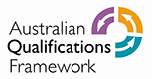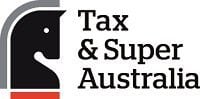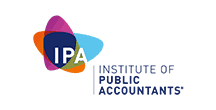 See what our previous students have to say about us.
Completed the cert IV in bookkeeping and accounting. Very much enjoyed the online aspects of the course and the support

from the Applied Education staff was always prompt and clear. Highly recommend if you are wanting to do an online course at your own pace.

read more
I completed the Certificate IV in Bookkeeping & Accounting in August 2018. I did it online. I found the course content

had a good mix of theory and practice. The support team was helpful. Upon completion I got the job I wanted: Office and Finance Manager. I keep the motion going and have now enrolled for the Diploma of Accounting with this RTO.

read more
Johanna Hersey
04:36 05 Sep 18
I am a Tax Agent and had to complete 1 further unit of study as requested by the Tax Practitioners Board which was

Property Law. The Unit offered by Applied Education was practical and relevant to my line of work, and very happy to say I have learnt quite a bit of useful information to help me with my practice. The course was also self paced and whenever I contacted the team to ask a question, or ask for an assessment to be escalated due to time constraints I had, they were very happy to accommodate me or discuss to manage my expectations. All in all I am very happy to recommend Applied Education to any tax agents in training who need to complete one further course.

read more
Tristan Perry
13:06 12 Aug 18
I have completed Property Law unit for my tax agent licence. The course was focused on learning and practical work. The

assessments are marked fairly quick. Both the admin staff and the assesors are always there to answer your questions. I would recommend this course to anyone.

read more
Nico SETIAWAN
08:18 12 Aug 18
I found Applied Education to be an excellent provider of education. Helpful assessors, relevant material for the course

I did and a really reasonable cost for the course and materials needed. I highly recommend Applied Education to anyone wanting to study online

read more
Robyn Milligan
09:05 24 Jul 18
I found the study material and assignments complemented the scope of the module and the relevance thereof very well.

Course advisors were readily available and very competent resulting in a smooth study environment.

read more
Robert Hutchons
08:27 17 Jul 18
Very supportive and make the process as easy as it can be. I Done BAS and Payroll courses
Christian King
03:28 04 Jul 18
Applied Education Platform was easy to use for a 'first time online learner' Marking of Assessments was within the time

limits. Assessors are quick to respond to questions. Forums and chat groups are highly valuable. The online classrooms need to be more current, but otherwise they were good.

read more
Cindav Cindav
22:23 29 May 18
Applied Education was very good, the lecturers were very helpful, the online materials & tutorials made learning easy.

I found the turnaround for marking assignments sometimes took longer then 10 working days, but once contacting them, action was taken very quick & the marked assignment was received. The feedback on assignments was always helpful and clear. I recommend Applied Education.

read more
Suzanne Robson
03:02 14 May 18
Great course with user friendly student access to online courses and learning material. Staff are very helpful and

respond promptly to questions and problems. Thanks to Darren Roxburgh for assisting with RPL and required courses to be completed.

read more
helen tricker
10:17 18 Apr 18
I have recently finished the Tax Agent Units and can tell they are awesome! Easy to use the dashboard, easy to

understand everything and everybody was very helpful. I had got answer for all of my questions within 24 hours. Thank you!

read more
Diana Takacs Juhaszne
07:31 20 Feb 18
I did BAS Agent Registration Course and found it was great. I enjoyed the course as the focus was more on learning

rather than getting good marks. I would like to recommend it to others.

read more
Dipendra Panta
04:39 20 Feb 18
I just completed Tax Return for Companies subject and found it was great learning platform through Applied education,

really helpful staff & tutor. I will recommend it to others as well.

read more
Hard Rock
12:06 14 Nov 17
I did BAS Agent Registration Course and found it was great. I enjoyed the course as the focus was more on learning

rather than getting good marks. I would recommend it to others.

read more
Just completed my Dual Cert IV in Bookkeeping and Accounting and was extremely happy with the quality of service

Applied Education gave. The course content was relevant and staff always helpful. I would definitely recommend to others thinking of studying this course and may further my studies in this area through Applied Education. I really enjoyed it thank you!

read more
Nicki Motuzas nicola.motuzas@google.com
06:20 30 Aug 17
I just completed Property Law through Applied Education. The unit is easy to understand and very practical. Awesome

experience!!!

read more
Veronica Canlas
22:33 14 Aug 17
I needed to complete two subjects in order to qualify for the tax agent licence. Applied Education offered the exact

subjects I needed and they were at a very affordable price. I was able to study from home and if required, to communicate with their team with ease by e-mail. I feel that the assignments and exams prepared me adequately to the role of a tax agent. I would definitely recommend Applied Education to anyone who wants to study Accounting, Bookkeeping or Tax Agent courses.

read more
Kalina Michalowska
15:56 14 Jul 17
I have done Advance Taxation with Applied Education. Material provided was easy to understand with practical examples.

Assessors are very helpful. They are a good team. The most importantly it has very affordable fee. Thanks Applied Education Team.Regards

read more
Farah Itrana
03:33 18 May 17
Applied Education were helpful and I got my results and certificates promptly which I appreciated. I will be doing more

study with them in the future.

read more
Kelly Townsend
05:43 04 May 17
I have recently completed three courses varying in subjects through Applied Education. The course content was well

covered and the assessment was clearly presented and directly related to the subject content. Thank you to the team at Applied Education for their assistance and prompt response to queries and requests. Having completed undergraduate and postgraduate degrees through other education providers in the past, I would most definitely recommend Applied Education for an organised, well presented and exceptional learning experience.

read more
Jackie Doorly
03:48 13 Mar 17
Recently completed my CERT IV dual qualification in Bookkeeping and Accounts online. Support staff were very prompt in

their replies, and made my learning experience a very pleasant one. Will definitely recommend Applied Education to anyone.

read more
It's a very good training organisation and it's professional too. Admin staffs and assessor respond your query quickly.

They also offer additional help even though it's something out of the scope. The course materials are clear and easy to understand, and it's very practical too.

read more
cuiming xu
04:16 10 Feb 17
I have recently completed two papers in Commercial Laws, it was fantastic experience. Highly relevant content in the

course which enhance my knowledge to great extent. I highly recommend Applied Education as flexible study program and most comprehensive course content I had ever experience in my previous study courses.

read more
Baljit Khare
04:52 10 Jan 17
I commenced and completed a course in Property Law recently with Applied Education, and the overall experience has been

fantastic. Flexible study arrangements, easy to digest yet highly relevant content, and a great support network. Would certainly recommend to anyone who's already in the industry to further hone their knowledge as well as anyone else who might be interested in specific aspects of the financial and legal profession.

read more
Hilary Heah
07:38 28 Nov 16