The first step in becoming a tax agent or accounting professional
The FNS50217 Diploma of Accounting is designed for anyone aspiring to be a commercial accountant or a tax agent. They are also ideal for anyone currently working in the industry who wishes to increase their current skill set. You will be taught industry best practice from some of the most skilled and experienced professionals in the business.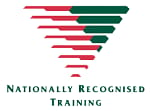 As a Registered Training Organisation (ID 52240), we comply with the government's strict quality and consistency standards. We conduct regular audits to ensure we keep this accreditation and deliver the level of training you deserve.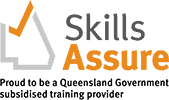 Learn Online. Start Anytime.

---
MYOB Student Edition and Xero Demo Company included
---
Tax Practitioners Board approved
---
Upskill Opportunities - Free Online courses included RRP $1200
---
 From $1240*
The Higher Level Skills (HLS) program is a Queensland Government initiative that will offset the cost of a certificate IV or higher course so that Queenslanders can gain advanced skills to secure employment or further their careers. This subsidy is available to Australian or New Zealand citizens, permanent residents, or temporary residents with the necessary visa.
To be eligible for the HLS, you must meet the following criteria:
not hold or be currently enrolled in a certificate IV or higher level qualification (does not include qualifications completed in secondary school)
be 15 years or older
have completed or left secondary school
be an Australian citizen or permanent resident residing in Queensland, or New Zealand citizen permanently residing in Queensland
ASQA VET Quality Framework Audit Results
The following documents are provided as per the Queensland VET Investment guidelines
Audit ASQA – 52240_summary
Education IT Solutions Pty Ltd_Full_Report
Steps to Enrol:
Complete the FNSSS00014 Accounting Principles Skill Set, the entry requirement for the Diploma of Accounting (note - the skill set is not eligible for the HLS funding).
Complete the FNS50217 Diploma of Accounting
If you have completed prior units of study, please contact us on 1800 678 073 regarding funding eligibility and/or credit transfers.
Course

Non-Concession
Course Cost
Concession*
Course Cost
FNSSS00014 Accounting Principles Skill Set
$1450
$1250
Course

Non-Concession
Co-Contribution Fee
Concession*
Co-Contribution Fee
FNS50217 Diploma of Accounting
$1520
$1240
*Students may be eligible for the concession rate if they:
a) hold a Health Care or Pensioner Concession card; or
b) are the partner or dependant of a person who holds a Health Care or Pensioner Concession Card and they are named on the card.
In addition to the Queensland Government eligibility requirements for the Higher Level Skills Program, to enrol in the Diploma of Accounting you must have attained FNSSS00014 Accounting Principles Skill Set.
You will have up to 12 months to complete the Diploma of Accounting with 1200 study and assessment hours.
There is no minimum time frame, therefore students familiar with bookkeeping and accounting concepts may complete the course much faster. Choose the pace of study that suits your personal situation.
For the Accounting Principles Skill Set the maximum duration is 12 months with a minimum of 560 course hours.
Pre-course
Before starting this course, you will be required to complete a Language, Literacy and Numeracy (LLN) questionnaire. This quick questionnaire is used to determine your LLN skill level so that we can best support you in your studies.
Introductory Requirements & Units
The Introductory Requirements include a Communication Skills Assessment and a Work Health and Safety Assessment.
The Unit assessments and examinations are completed using a variety of methods and are submitted via our online student portal. They are open book, from either your home, office or classroom, and comprise theoretical and practical exercises.
Accounting unit assessments use MYOB Student version or Xero (both are supplied).
Exams
Tax Practitioners Board Licensing Course units include an exam component, which needs to be independently supervised. Exams are three-hour, open-book assessments comprising of short answer and multiple choice questions, very similar in format to the unit assessments.
Exams must be completed within your course duration period. Prior to your exam, you will need to complete and return the Supervisor Nomination Form to Applied Education detailing your supervisor's information, contact details and the elected date of your assessment.
Exams can be undertaken at any location and time of your choosing, with the only condition being that you have a nominated, independent supervisor present. Your supervisor can be a person of responsibility such as a registered tax agent, member of an accounting professional body, public servant, doctor, nurse, police officer, director etc.
If you cannot arrange a supervisor then we offer the following options for conducting your supervised assessment:
Skype Online - online supervised exam with one of our staff members
Perth Training Centre - Level 1, 524 Hay St, Perth WA 6000
Melbourne Training Centre - Level 27, 101 Collins St, Melbourne VIC 3000
Sydney Training Centre - Level 26, 44 Market St, Sydney NSW 2000
Brisbane Training Centre - Level 19, 10 Eagle St, Brisbane QLD 4000
The Diploma of Accounting course material includes textbooks, online tutorials and class recordings that are packed with high quality content.
Plenty of visuals and practice exercises keep the study varied and interesting, and having access to a team of qualified trainers ensures you get the most out of the materials.
Enrol in the Diploma of Accounting and enjoy access to additional online accounting software courses and Microsoft courses.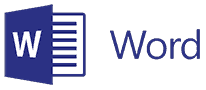 Students will receive access to the classroom recordings for some of the units of the course.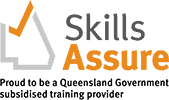 We are proud to be a Skills Assure provider! By choosing a subsidised course through a Skills Assure supplier, you can gain skills that are valued by industry and will help get you a job once you are finished your studies. Click here for more details