Have Industry Qualifications?
Tax Agent
Registration Units
Australian Taxation Law + Commercial Law Units
Enrol in only the units you need, all Tax Board approved
Associate Membership with Tax & Super Australia
Online Learning - start anytime, study units in any sequence
Don't have relevant Qualification?
Accounting Principles Skill Set
$1450
Ideal for those with experience in accounting without a relevant qualification
Gain the skill set for direct entry to the Diploma of Accounting
Complete only 7 units in 12 months
Online Learning
Enrol now, start now
Tax Essentials
Diploma of Accounting
then add tax units
From $1990
For those with experience and a relevant qualification
Credit transfers available, contact us to dicsuss
Achieve the Diploma and then you need to complete 3 tax units
Associate Membership
Tax & Super Australia
Not sure which course is right for you? Completed prior units and may be eligible for credits? Book a consultation with a course coordinator.
ASSOCIATE MEMBERSHIP INCLUDED
Tax & Super Australia
Applied Education has partnered with Tax & Super Australia to provide you with the tools and resources you need to thrive in your study and professional career.
As a Tax student of Applied Education, we cover your fees for a 12-month Associate Membership with Tax & Super Australia.  This full-benefit membership is specifically designed to help you complete your study and prepare you for your future career as a Tax Professional with one of Australia's leading Recognised Tax Associations.
This offer is only available to tax students if you enrol in our TPB Tax Units, Diploma of Accounting + Tax or Advanced Diploma of Accounting.  Key benefits to this membership include: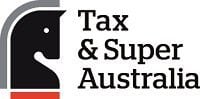 Tax & Support Australia provide extensive support to their members during the process of registration with the Tax Practitioners Board.
These essential guides are available online along with Rates & Threshold Pocket Guide and an extensive range of publications, tools and resources.
On successful completion you will receive post-nominals ATPA (Associate of TAI Practitioners & Advisers Ltd). These post-nominals on your business card and website show that you are a recognised tax professional with a registered tax association.
For information on the full range of benefits of this membership to Tax & Super Australia click here.
Student Support - The Applied Education Difference
Accreditation & industry partners