Contents
Australia Covid-19 Lockdown
As Victoria's active Covid-19 cases soar to over 8,100 as of today, Premier Daniel Andrews along with Victoria's Chief of Health Brett Sutton has issued multiple warnings to Victorians that further restrictions will be in place if residents continue to flaunt the rules.
Without the hint of care and concern, hundreds of young Australians continuously gather in large groups, disregarding the social distancing rules. 
The health system in the region is currently under strain with additional human resources from the Australian Defense Force(ADF) being deployed along with medical supplies to Victoria.
At least 1470 ADF personnel has been deployed to Victoria, especially to areas that have difficulties getting access to support if the Covid-19 transmission rates do not reduce.
When questioned if further restrictions were on the table if infections do continue to rise. 
"We've got this week to assess the effectiveness of the restrictions that have been in place now for just on a week," he said.
"But we would have an expectation that those numbers are plateauing if those restrictions are doing what they need to be doing.
"We can't rule anything out if there aren't sufficient mechanisms to drive down transmission. We would do the minimum required because we know how much of an imposition it is on businesses and people's lives, but if it's required to reduce transmission, then it has to be in play."
Professor Sutton said in his comment "We would do the minimum required because we know how much of an imposition it is on businesses and people's lives. But if it's required to reduce transmission, then it has to be in play," he said.
So, what could a possible Stage 4 Covid-19 restriction look like?
What Could Stage 4 Restrictions Look Like?
As of yet, there is no actual official guide that outlines the proper measures and strategy to be taken if the spread escalates and restrictions are imposed as the state is working on an elimination strategy that would likely involve tougher lockdown imposed in the region. We do, however, have an idea on how it will look like. 
One thing is for sure; there will be a closure of schools and other educational facilities, and the closure of businesses across the region except for the essential services such as supermarkets, pharmacies and medical clinics. Masks will be considered mandatory and compulsory when in public.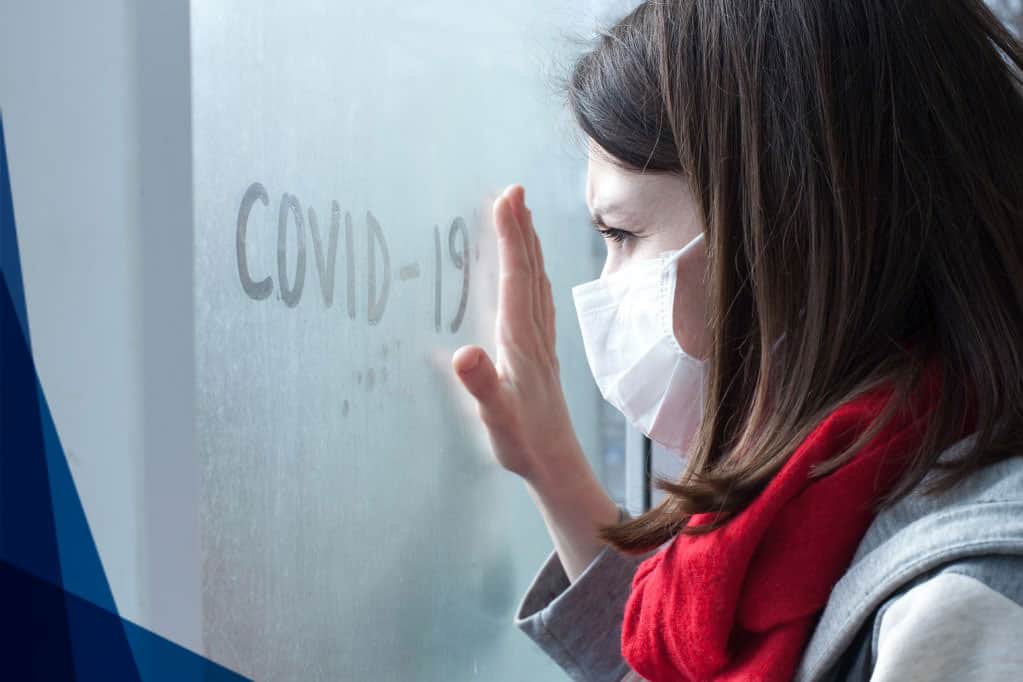 Covid-19 Impacts Of Mental Health For Australians
As more businesses would need to be closed with white spread road closures and blockade implemented, regions across Australia will more than ever be more segmented. Calls to lifeline due to mental health will continue to jump.
As of now, more than 20% of calls have been made due to long term isolation. 
What Does It Mean For Australians Careers?
Many Australians have lost their jobs with huge doubts and uncertainty looming across the horizon. How will Covid-19 affect current jobs and economy into the future?
People working in health care and essential services, work pressures have never been more significant.
Under these circumstances, it's normal to feel anxious, overwhelmed, confused, sad or even bored. But these feelings can take their toll, and we all need to take the time to care for ourselves and to look out for our friends, family and colleagues.
Excellent Career Opportunities
Millions of Australians are having to go through drastic lifestyle changes due to Covid-19 or other tragic circumstances. The unemployment rate is now over 7.4 per cent. Such numbers will most definitely impact the economy and job security, but there is a silver lining in this crisis. 
One thing is clear; a majority of companies are now fundamentally re-thinking their strategy, coming up with innovative ways for improving processes, curating internal and external talents and adapting goals to suit current market needs.
Doing so will differentiate your marketing strategy and hence increasing your market share in company visibility via publications, webinars and social media.
Now Is The Perfect Time To Upskill Yourself Online
As part of the change initiative happening across different sectors and industries, it is important for people to survive this crisis and come out stronger. It is adapting by demonstrating resilience.
Stay in focus by remaining essential to these changes by identifying opportunities others have missed. Now is the time to upskill yourself online. 
Take this opportunity now to begin a new career in business and accounting. We would highly suggest visiting our course webpage to learn more. We have a range of online resources available to help you in your journey towards up-skilling or even a new career.
How Applied Education Can Help You?
At Applied Education, we understand that it is essential to remain relevant in the workforce during such a crisis, to ensure you stay connected and updated with industry-standard certifications and skills, consider following us on social media.
If you are looking to upskill but unsure of which course best suits you, get in touch with one of our consultants today and we will endeavour to help you.