2020 has been a massive year for both accountants and bookkeepers. As this year draws to the end, MYOB has launched an important update in response to the recent JobKeeper 2020-21 Personal - ATO Payroll Process Requirement Updates.
MYOB Latest Version Updates
MYOB AccountRight Latest 2020 Version Update
This update caters solely for Australian businesses with new functionality improvements and updates while also implementing new shortcuts to MYOB AccountRight which will save users a lot of time.
Here is a list of updates that MYOB has delivered to its products improving an already great software making it more reliable, flexible and easier to use.
AccountRight 2020.3 Release
Payroll updates for Australia only
Payroll has been updated to include the notes field for employee pay slips, as well as functionality for easier payroll reversals. A more detailed prompt is sent to the ATO for Single Touch Payroll reporting.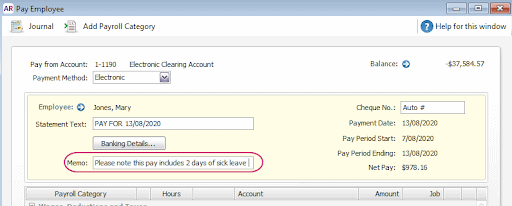 Multi-Currency Enhancements (AccountRight Premier)
Several changes are made to allow better workflow involving multiple currencies. These updates will allow users to use foreign currency general journals and selectable currency gain/loss accounts. The multi-currency view gives users better visibility of gains and losses, as well as giving the ability to add foreingn currency support to more reports as seen below.
Purchases Supplier Summary Report
Purchases Supplier Detail Report
Sales Customer Summary Report
Sales Customer Detail Report
Customer Payments Report for Closed Invoices

Bug Fixes and Stability Improvements
MYOB has invested a lot of time with their main focus on bug fixes and improvements for this new release. Most common instability issues that have been plaguing and causing AccountRight to crash has been significantly ironed out for many users.
New Keyboard Shortcuts for Simple Allocation of Functions
Keyboard shortcuts are essential for saving time especially when time is of the essence for bookkeepers and advisors. Shortcuts are considered to be handy and in most cases a necessity to efficiently use the software. Below is a snake peak on the series of keyboard shortcuts MYOB has introduced within the Bank Transactions screen to allow users to use keyboard shortcuts to quickly process through their un-coded transactions without the need to use a mouse.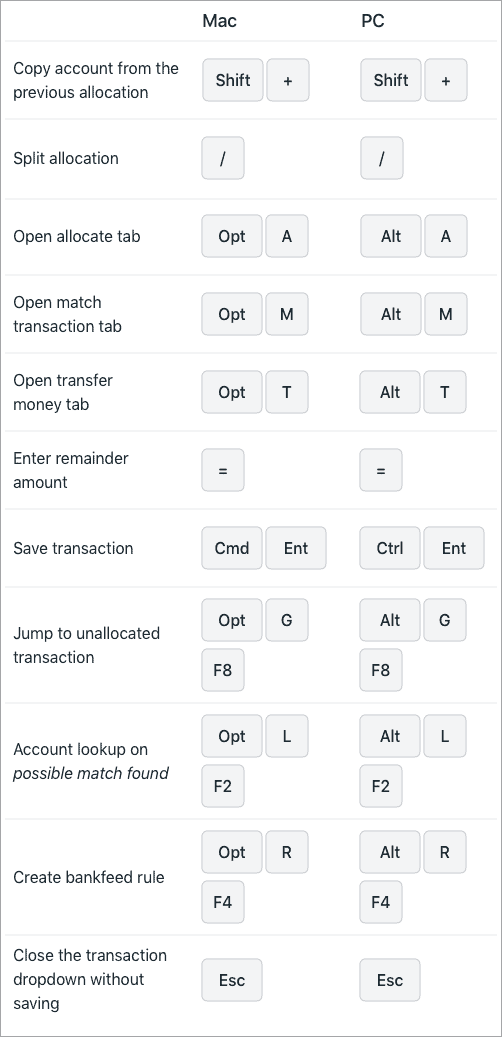 JobKeeper 2.1 Update
MYOB's new JobKeeper 2.1 update can be seen in the Single Touch Payroll reporting dashboard. All Payroll Reporting Centre core products including MYOB AccountRight and MYOB Essentials has been updated to help all MYOB Partner and customers keep track of the latest ATO changes. These changes include:
Adding additional columns within payroll screen that allow start and finish fortnights to be selected through to 28th March 2021
Help customers identify each employee's tier
Report the employee tiers to the ATO on the customers behalf
Added a turnover calculator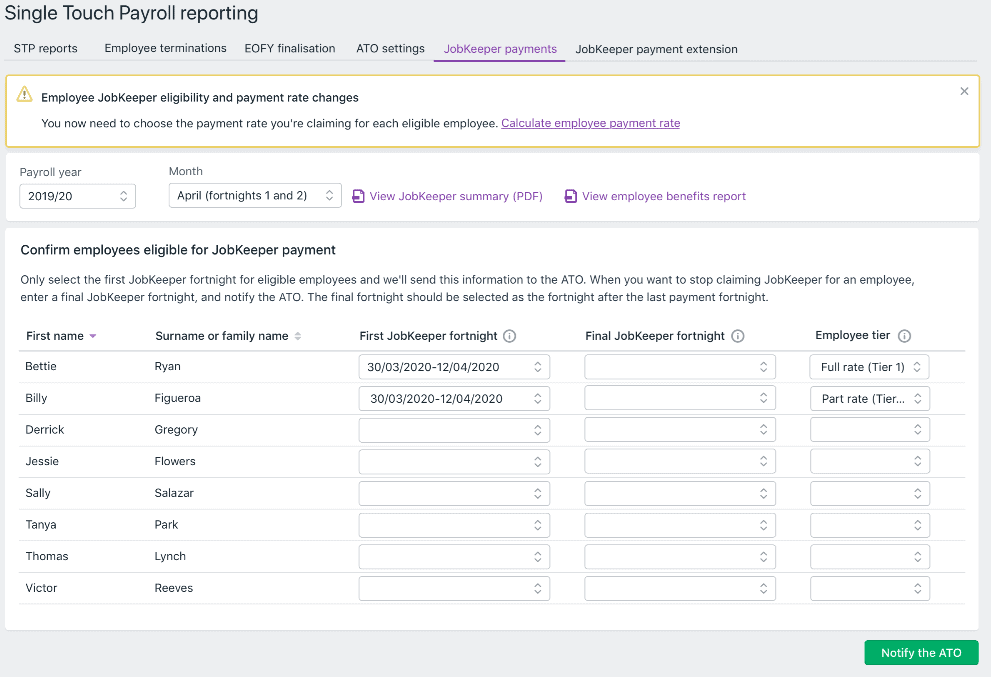 Study With Us At Applied Education.
At Applied Education, we understand that it is essential to remain relevant in the workforce and to continuously strive for growth. If you are still deciding whether we are the right institution for you, check out our Xero and MYOB Training Bundle  and also consider following us on social media.
After reading our blog on MYOB Latest Version Updates and if you would like to take an online course with Applied Education but have questions, get in touch with one of our consultants today and we will endeavour to help you.
We make a sincere effort to ensure the accuracy of the material described herein; however, Applied Education makes no warranty, express or implied, with respect to the quality, correctness, currentness, accuracy, or freedom from error of this document or the products it describes.
Applied Education makes no representation or warranty concerning the contents hereof and specifically disclaims any implied warranties of fitness or any particular purpose.
Applied Education disclaims any liability for any direct, indirect, incidental, consequential, special, or exemplary damages resulting from the use of the information in this document or from the use of any products described in this document.
Mention of the product does not constitute an endorsement of that product by Applied Education. Data used in examples and sample data files are intended to be fictional. Any resemblance to real persons or companies is entirely coincidental.