We've all heard the term Chief Financial Officer (CFO) and we know what it is, right? They handle everything related to a company's finances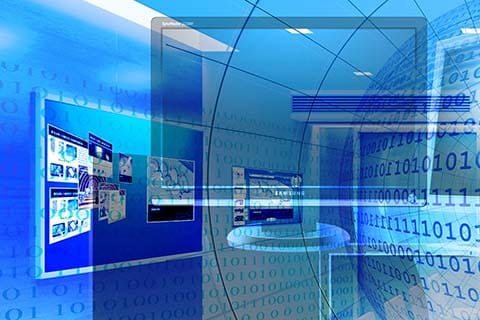 – reporting and analysing your financial results, overseeing cost-benefit analysis, cost control, securing new funding etc. As financial management is a crucial component in the running of a company, a CFO is too, a crucial role. For many businesses though, employing a CFO as a fulltime staff member may not be an affordable option.
What is a Virtual CFO?
So, a Virtual CFO, is like an outsourced 'on-call CFO' and an effective way for businesses to gain solid financial support without the commitment and cost of a full-time staff member.
What do we mean by virtual? We mean that your Virtual CFO can access all your important financial information from their laptops and from anywhere in the world using your bookkeeping software. With video conferencing software like Skype, Zoom and Go-to, you can conduct meetings with your Virtual CFO, just as you would with an employee or regular CFO.
How can a Virtual CFO help your business?
A Virtual CFO can help your business in many ways:
Growing your business
Increasing your profits
Improving your cashflow
Minimising your tax
Managing risk
Raising Capital
Budget and forecasting preparation
Protecting your assets
Creating an exit/succession plan
Planning your financial retirement
Why is a Virtual CFO the future?
The evolution of the Virtual CFO online marketplace is evolving. It's the incredible technology of today that makes this possible and, assisted with the rise in outsourcing, has changed the business landscape forever. Therefore, the services of a Virtual CFO are becoming widely popular.
The outsourcing concept is not new or unheard of.  However, the number of advances in technology, cloud technology in particular, and the development of leading accounting software, such as Xero have advanced and improved our ability to outsource financial services.
But, why are Virtual CFOs the way of the future?
The accessibility provided by cloud technology has been instrumental in opening up the availability of Virtual CFO services to small and medium businesses across Australia, and the globe. There are even websites which allow small business owners to search through hundreds of experts to find the perfect part-time Virtual CFO for their business.
As accounting and bookkeeping apps become more sophisticated, specialisation and scale are going to happen faster and more effectively, and technology will start overtaking a lot of the repetitive tasks that are currently outsourced overseas. All of this, will contribute to the dramatic changes throughout the financial services industry over the next few years.
As you can see, a Virtual CFO may just be the answer for many business owners who simply cannot afford to hire a fulltime staff member. It is indeed the future of financial services.
At Applied Education in Perth, we specialise in accounting and bookkeeping training that could see you becoming the next Virtual CFO. Contact us to find out more today.