Has it been a long time since you wrote an essay? Not sure where or how to start.
Accounting and bookkeeping students have strong analytical and numerical skills. However, comprehensive writing skills can be challenging if these skills have not been used regularly or recently.
10 Tips to Ace your Written Assessments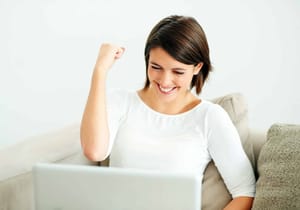 Despite being mature individuals who have plenty of experience in their chosen field of work, our students often report nerves and doubt when completing their assessments.
In addition to the many experts and tools online that provide study advice (see 7 Easy Tips for Taking an Online Course and Succeeding), Applied Education's assessor team have put together their top tips to help you ace your next assessment.
1. Read the question and understand what is being asked
If you are unsure about the topic, review the content in the learner guide and any notes that you have made.
All the answers can be found in your textbook/learner guide. The assessment is not set to trick you but determine that you have learnt and applied the course content. This is called "demonstrating your competency".
2. Answer the question
This sounds simple and obvious, but it can be missed.
If you are asked to assess, or to choose, or to discuss – do it! Do not write down everything you know about the subject as it may not all be relevant to the question asked.
3. Provide evidence
You must support your argument by giving evidence and valid reasoning. Assertions do not constitute an argument.
4. Do not plagiarise
Plagiarism is the action or practice of taking thoughts or writings of another and using them as one's own without acknowledgement. The following practices constitute acts of plagiarism:
Where paragraphs, sentences, a single sentence or significant parts of a sentence are copied directly from a source, are not enclosed in quotation marks and appropriately footnoted;
Where direct quotations are not used but are paraphrased or summarised, and the source of the material is not acknowledged either by footnoting or other simple references within the text of the paper;
Where an idea that appears elsewhere in any form is used or developed without reference being made to the author or the source of that data.
Plagiarism is a serious offence with academic and financial consequences at Applied Education.
5. Grammar and language conventions
If you are studying for a Diploma or higher and hoping to become a registered industry professional, you will be expected to use written English appropriate for professional tasks.
To ensure that you use professional and appropriate terminology, don't rely solely on your computer's default spellcheck.
There are plenty of great free resources that you can use, including:
State government websites also have style guides for writing
Grammarly
6. Length of assessment answer
The length of your assessment answer is important. This may seem to conflict with Tip 2 however, for each assessment, you are being asked to demonstrate your understanding and competency in the question.
A short answer, even if correct, may not sufficiently demonstrate competency in that task.
7. Presentation
The presentation of your assessment is important. Assessments should be presented with simple, standard fonts and text sizing.
Changing font colours, frequently using bold and underlining, capitalisation and using graphic font styles may look pretty, but ask yourself is it professionally presented. Also, assessors are interested in content and want to work through your assessments as efficiently as possible.
8. Reference your sources
Include a reference list of all source documents that you refer to, for example, Chapter 1.2 The Australian Constitution - Principle of Separation of Power. This will also
9. Proofread your work
Check that you have addressed each of the issues listed above and allow time between writing and proofread. If you can, ideally leave the final proofread until the next day and check it with fresh eyes.
10. We're here to help
If your assessment is not marked competent, don't panic. The Assessor will provide feedback, and you can then resubmit your assessment.
If you have any questions, submit a Support Ticket or you can phone the assessor line 1800 678 073 between 8.30 am and 1 pm AWST Monday to Friday.
Study with us at Applied Education
At Applied Education, we understand that it is essential to remain relevant in the workforce and continuously strive for growth. If you are looking to re-skill or up-skill but unsure of which course best suits you, check out our courses or get in touch with one of our consultants today and we will endeavour to help you.
If you enjoyed reading our tips for acing an assessment, we have more tips and blogs on our Blog page and also consider following us on social media.