We asked our 3000 members of the Applied Education Bookkeeping Facebook Group if they preferred MYOB or Xero to use day-to-day. The results were surprising.
Xero was the preferred option with 115 votes, compared to MYOB with 46 votes. We still have this poll open so will update you on progress.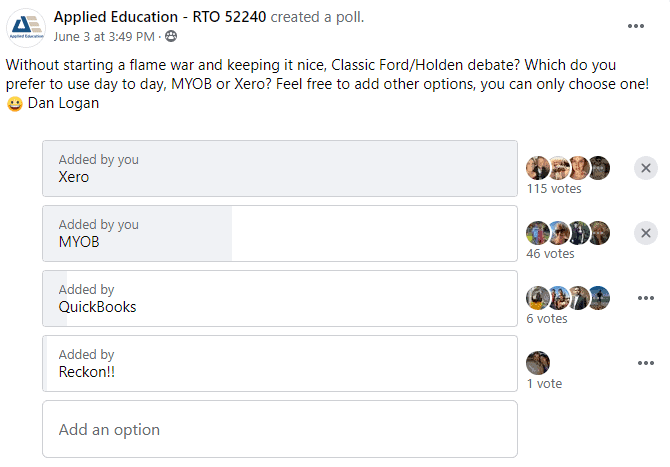 Enjoy this topic?
If you are looking to re-skill or up-skill but unsure of which course best suits you, get in touch with one of our consultants today and we will endeavour to help you.