Love numbers, technology and have a keen eye for detail? Then chances are you'll love a career as a bookkeeper too.
Like any career though, there are many questions to ask and points to consider before diving into a new one.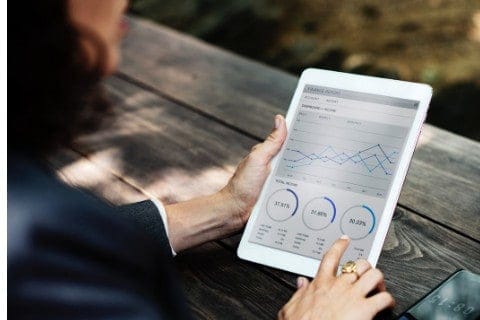 To help you make up your mind, we've compiled 4 reasons for you to consider a career in bookkeeping.
1. Plenty of prospects
There is a huge demand for bookkeepers in Australia and this demand is only continuing to rise. Why? Because all businesses, large, medium and small need to keep control of their finances and not only are more business owners realising this, more Australians are deciding to start a business every single day.
According to Job Outlook Australia, there are likely to be around 50,000 job openings over 5 years (that's 10,000 a year).
2. Control your career
Have you ever wanted to be in control of your career? With bookkeeping you can.
Whether you want to work full time, part time for yourself or for someone else, there's usually the option to choose. Some employers will even allow you to work from home. In fact, a career in bookkeeping is the perfect 'work from home' profession enabling your work commitments to be flexible, helping you manage your work and family life as you choose.
And when you choose a career in bookkeeping, you can choose how quickly you progress in the industry too. Work you way up the ladder or stay put, it's up to you.
3. High earning potential
Money isn't everything and it certainly doesn't buy happiness. But, in any career, the earning potential is definitely an important factor.
The average steady salary of a bookkeeper in Australia is $55,000 per annum, but with experience and further studies, comes a higher earning potential.
4. No university requirement
University isn't for everyone and it's not a small expense either.
The bookkeeping profession presents students with a variety of affordable entry pathways to pursue their dream career in the industry, with nationally recognised online courses starting at just a couple of thousand dollars.
So, how do you become a bookkeeper?
The first step is to find the right bookkeeping course for you.
The FNS40217 Certificate IV in Accounting and Bookkeeping is ideal for anyone looking to enter into the bookkeeping or accounting industries.
The course meets the education requirements of the Tax Practitioners Board for registration as a BAS agent, and covers topics such as:
Completing Business Activity Statements (BAS) and other office taxes
Operational reporting
Basic management and job costing reports
Preparation of budgets
Being a bookkeeper can be a highly rewarding career, especially for those who love numbers, technology and have a keen eye for detail.
What are you waiting for? Want to find out more? Applied Education in Perth, specialises in accounting, bookkeeping and business training add we offer career-oriented skills training that will have you employed in your dream job in no time. Stop dreaming and contact us today.