Having a great mentor in your professional life is a huge asset, but have you considered a mentor for studying?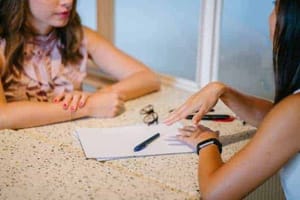 For most students, study has to fit around work and family commitments and that juggle can become overwhelming and a challenge to your success.
At Applied Education, many of our students start their studies after a full day of work and/or family commitments. And for some, studying may be a long forgotten skill.
The benefits of a mentor
help you clarify your objectives and targets
provide motivation and support when hurdles are put in your path
challenging your thinking
The basis to a great mentorship is finding someone who has an understanding of your chosen pathway and that both of you are willing to be honest and respectful in your relationship.  A mentor is not there to give you the answers, but to help you navigate.
Steps to finding a mentor
Don't reach out to strangers. Identify people you admire and respect and follow their work. A mentor can be from your workplace or community.
Identify your own strengths and weaknesses, decide what you would like in a mentor.
Don't be afraid to approach someone that you would like as a mentor. Mentors want someone to be motivated and engaged, if you show that initiative you are already demonstrating  commitment.
Have a few initial meetings, you both should feel positive after the meetings. If it is not going to work for both of you, move on.
Having a great mentor can be a game changer not only for study but afterwards as you progress your career.