As you undertake your studies in bookkeeping and accounting, have you ever wondered what the fastest-growing accounting and bookkeeping jobs might be in the next few years?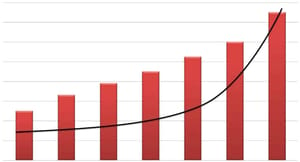 Research undertaken by Accounting Principles indicates the fastest growing jobs in financial services include bookkeeping clerks, accountants and financial analysts.
According to Seek, professionals with finance and accounting qualifications will be highly sought after in the near future. Accountants rank number 3 in the top 20 growing occupations with 21,000 new accountants jobs projected to 2017.  86% of companies reported that they found it challenging to locate skilled financial professionals. Their research also indicated that candidates with higher qualifications equated to significantly more job opportunities to those without. People with a Certificate IV, diploma or degree will continue to claim the bulk of new jobs. Over the past decade, jobs for people with a Certificate IV or higher have accounted for 43.6% of total employment growth, and this trend will continue. (Source – Seek)
It is interesting to note that within the USA, often a forerunner of global trends, the fastest-growing accounting and finance jobs through to 2022 are expected to be Bookkeeping, accounting, and auditing clerks. The key reason for this is the ever growing level of compliance that almost all businesses now have to adhere to. (Source - Accountingweb)
If you are interested to know more about how you can take advantage of these trends, why not have a look at the variety of bookkeeping and accounting courses on offer at Applied Education.