MYOB Online Learning with Instant Course Access

Our highly qualified MYOB trainers have been delivering industry-relevant training solutions to some of Australia's leading companies and government organisations for many years. Our high-quality training is supported by comprehensive training materials, and our continual feedback systems allow us to regularly improve and refine our course offering to meet the demands of the ever-evolving bookkeeping and accounting industry.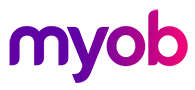 These online training courses in MYOB are designed to provide the skills and knowledge to allow you to setup your own business in MYOB and enter and maintain your accounting data as well as ensure a streamlined process to transfer information to your accountancy system.
• Convenient
• Study online, anywhere 24/7
MYOB Online Training is a convenient, effective and affordable way to learn. You can complete our MYOB Online Training Courses at your own pace at a time that suits you. Whether you're a beginner, an experienced user, or somewhere in between, you'll find valuable knowledge that can be accessed again and again.
Applied Education's MYOB Online Training utilises learning materials that are packed full of high-quality content, step-by-step instructions with plenty of visuals and practice exercises offering exceptional value to the participant.
• 1 or 2 day workshops
• Convenient location in Perth CBD
Our MYOB classroom courses in Perth are run as one- or two-day intensive workshops each month. Classes are led by an expert trainer in a hands-on environment, with computers and all training materials provided. Refreshments and lunch are also included with the course.
If you find it challenging to study alone and prefer having access to a course trainer in real time, then our classroom workshops are ideal for you. Ask questions as you go along, receive handy tips and see real examples that will aid with your learning.
Classroom Dates & Schedule - Perth
Location: Level 1, 524 Hay St. Perth WA 6000
Duration: 9am-4pm
Hands On Classroom Workshops - Modern Computers Supplied, pens, mints, refreshments & lunch