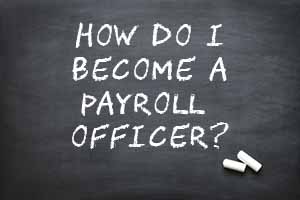 Payroll has become such an important function that businesses want employees with specialised skills, knowledge and qualifications. From bookkeeping to HR and office administration, understanding the responsibilities and legal obligations in processing employee payroll is essential for any business.
Step 1. Complete a payroll qualification
Study the FNS50417 Diploma in Payroll Services or a short course in Payroll Administration. The short course is a perfect if you want to understand payroll concepts quickly. The nationally recognised Diploma of Payroll is a full qualification to demonstrate you payroll understanding and experience.
It is important to make sure the course that you choose is nationally recognised in Australia and includes that latest ATO rates and rulings. The FNS50417 Diploma of Payroll Services is a new industry qualification, released in 2018, which will prepare you in becoming a payroll professional.
Step 2. Gain a qualification and experience in using payroll software
With the current Single Touch Payroll (STP) legislation, it is now compulsory to use software. Our bookkeeping and accounting courses include free upskill packages to learn MYOB Payroll and Xero Payroll.
Step 3. Gain experience and progress your career
A nationally recognised diploma is a great asset when apply for jobs. Payroll specialists are employed across all industries and business sizes.
Potential career pathways for payroll professional include payroll officer, payroll managers, HR officers, Salary Packaging Administrator, Finance Manager, Payroll Consultant and small business manager and operator.
What does a payroll officer do and what skills do I need?
A payroll officer performs a vast array of functions including:
Manage payroll and employees' leave
Assist with monthly, quarterly and annual reporting
Maintain accurate records and setting up new employee records
Process salary packaging and complex terminations
Process and manage superannuation
Ensure compliance with industrial regulations and taxation systems relevant to payroll
The skills that will make you a successful payroll officer are:
Outstanding technical and numerical proficiency
Excellent organisational and problem solving skills
Great attention to detail
Ability to plan & prioritise
Strong communication and customer service skills
Applied Education have been delivering payroll courses since 1999. We understand the importance of properly trained payroll staff who are able to efficiently process payroll using the most up-to-date technology and comply with all relevant state and territory laws. To find out more about our courses click here or talk to one of our Enrolment Advisers on 1800 678 073.