An article published by Accountants Daily highlights that SMEs have a positive outlook on the economy for next year, which will translate to higher demand for accountants' advisory services.
The key points covered by the article are:
Small business sector is feeling more optimistic and more positive going into 2017 bodes well for accountants, because while their clients have a mindset of growth and can see opportunity, then they're more likely to invest more in their business and therefore require more assistance from their accountant.
As compliance work becomes increasingly automated, accountants are becoming more efficient in this area and therefore are spending less time on compliance work.
Small businesses will be requiring other services from accountants, so that will either balance out or will result in absolute growth for accountants.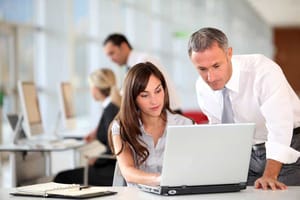 Click here to read the full article.
Let Applied Education show you how you can become an accountant.