What will a bookkeepers job role look like in 2020?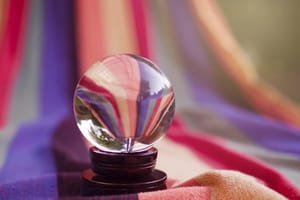 We've all seen how Twitter and Facebook are changing the pace at which information is shared around the world. It makes one wonder where will the role of Bookkeeper and BAS Agent be in in 5 years time? Will it still revolve around tasks like entering receipts for clients and chasing them up for vehicle logs?
Having observed the ongoing trends in the bookkeeping and accounting profession, we at Applied Education believe the following trends will have a significant influence in the next five years.
1. Cloud Accounting – Desktop installed software will soon be the exception, rather than the rule. Just in the same way that Windows replaced DOS in the 90's, cloud accounting software will become the dominate platform. The shift to smart phones and their possible uses is still in it's infancy and we are seeing only just beginning of the possibilities.
2. Apps – With the shift to cloud accounting and mobile smartphones, client and bookkeepers will see an explosion in the use of apps to track and report on more and more details. Small business will for the first time have access to reports and details of customers, machinery, jobs, employees and more once reserved for only large organisations, all accessible from their smartphone. This information will also be available on call 24/7 . To see examples of such Apps that are already available in the market Google "Xero Addons" or " MYOB addons" .
3. Bookkeepers role – The Certificate IV in Bookkeeping is the minimum qualification required to be a bookkeeper, however bookkeepers in the future will have to include in their skill set the role of business advisor, business analyst, legal advisor and accountant. This will all made possible by cloud accounting and access to information previously tightly held by those professions. There is a growing trend of experienced bookkeepers and BAS Agents who have recognised the need for upskilling themselves and although are not required by law to do so, are undertaking further study. Our fastest growing courses are the Diploma of Accounting and Advanced Diploma of Accounting.
4. Location – With the improvement in technology, physical location will no longer be a requirement to access advice. Teams of accountants and bookkeepers will all be accessible remotely via either a subscription service or pay as you go basis.
5. Communication skills – With the move to cloud and remote access to resources and information, the most important role left for a Bookkeeper and BAS Agent will be the role of business advisor. The ability to distill vasts amount of data in key salient points of information for a client will be a highly valued skill set.
Where do you see your role as a bookkeeper in 5 years?
Dan