So you are about to enrol in an accounting qualification such as the Certificate IV in Bookkeeping course. How do you know a good training provider from an ok provider, or even worse a terrible provider?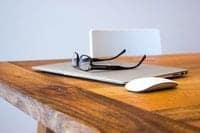 Here at Applied Education we help hundreds of students navigate the minefield which is accounting training and we have found that the below questions are the top 5 you should ask every single training provider you contact to ensure that you are getting the best course for your requirements –
Is the training organisation a Registered Training Organisation?
It is very important that you know that the organisation that you are training with is actually a Registered Training Organisation. If you complete a qualification with a non-registered organisation your qualification may not be recognised by the Tax Practitioners Board, or professional organisations, which might mean your hard work has been a waste of time.
You check to find out if your chosen provider is a Registered Training Organisation on the Department of Industry website.
Applied Education is a Registered Training Organisation and our ID number is 52240.
Does the training organisation have a full time assessment and support team located with in Australia?
If you are struggling with any aspect of your course, it can be very disheartening if you have to wait weeks to get the support and help, you need. Training organisations are often approached by outsourcing companies, who want to help with the student support side of the business, and many companies are now outsourcing their support & assessment teams, which can lead to very long turn around times on assessments and queries.
The Applied Education team are all based in Perth Western Australia, and we have published targets for marking of assessments, and the answering of student queries so you will never have to wait more than 10 working days to have an assessment marked or 48 hours for some feedback on a question.
Is the pricing totally transparent, or are there any hidden costs?
Investing in training can be one of the most worthwhile investments that you ever make, but it can also be one of the most confusing as you try to figure out what you have to pay for and what is included in the advertised price which originally caught your eye.
Training companies can charge for a variety of different items, some charge for support, some charge for books, some charge for assessments, some charge late submission fees, some charge for issuing certificates the list is endless. There isn't a list of right or wrong items that you may be charged for, but you need to make sure you know the full price up front, not just the discounted one that is advertised.
Applied Education pride themselves on having a transparent pricing structure, all the course prices are clearly displayed at www.appliededucation.edu.au.
Can the training organisation train you from the very basics right through to an advanced level?
Once you have found your chosen training provider the last thing you want to do is to have to find a new provider after you have finished your first course. It may be a long way off, but if you are interested in the Certificate IV in Accounting course now, do you think you might want to go onto do the Diploma of Accounting, or the Advanced Diploma of Accounting? If so, it is worth researching the different options available to allow you to study with one organisation that you understand, and who understands you.
This is especially important if you are looking for a provider to help you study to become and BAS or Tax Agents as the requirements from the Tax Practitioners Board become more and more stringent.
With all of the Applied Education courses the support staff, trainers and assessors are on hand to give you guidance on the next step for you and we have many career pathways available to students. Applied Education is also approved by the Tax Practitioners Board for the provision of BAS and Tax Agent licencing courses as shown on their website.
Is the training organisation recognised by accounting professional organisations?
There are many different training providers in the marketplace at the moment, but to be assured that you are getting the most relevant education, look for an established training organisation who partners with the professional bodies who represent your chosen field. Each of the professional organisations will have a strict policy for accepting training organisations, so it's just another way of assuring students that they are definitely going to receive industry leading training.
Applied Education has spent 15 years building up our Accounting credentials. They collaborate with Australia's leading professional bodies in the accounting field – Institute of Certified Bookkeepers, Institute of Public Accountants and more. They run seminars, webinars and more for these bodies so are very much in touch with what is happening in the Accounting industry.
If you'd  like any further information regarding Applied Education or our courses please don't hesitate to contact us on (08) 9221 0955 or [email protected].