From $545 per unit - 1 unit $645, 2 units $595, each, 3+ units $545 each
TPB-approved courses in
Australian Taxation Law and Commercial Law
Want to become a tax agent and already have a diploma or degree in accounting?
These courses are ideal for those with a primary financial qualification, or accountants with international qualifications, who need to study additional units to meet the education requirements of the Tax Practitioners Board (TPB) in order to become a tax agent.
The courses are nationally recognised and cover the relevant Skill Sets as approved by the TPB. Other conditions apply – please refer to Education Requirements for Tax Agents.
Developed in consultation with industry partner Tax & Super Australia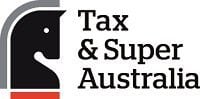 Australian Taxation Law
FNSSS00008 Tax Law for Tax Agents Skill Set
(Tax Documentation)
This course provides you with a detailed understanding of the concepts and application of Australian Tax Law.
Commercial Law


FNSSS00005 Commercial Law for Tax Agents Skill Set
ASSOCIATE MEMBERSHIP INCLUDED
Tax & Super Australia
Applied Education has partnered with Tax & Super Australia to provide you with the tools and resources you need to thrive in your study and professional career.
As a Tax student of Applied Education, we cover your fees for a 12-month Associate Membership with Tax & Super Australia.  This full-benefit membership is specifically designed to help you complete your study and prepare you for your future career as a Tax Professional with one of Australia's leading Recognised Tax Associations.
This offer is only available to tax students if you enrol in our TPB Tax Units, Diploma of Accounting + Tax or Advanced Diploma of Accounting.  Key benefits to this membership include: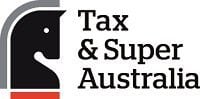 Tax & Support Australia provide extensive support to their members during the process of registration with the Tax Practitioners Board.
These essential guides are available online along with Rates & Threshold Pocket Guide and an extensive range of publications, tools and resources.
On successful completion you will receive post-nominals ATPA (Associate of TAI Practitioners & Advisers Ltd). These post-nominals on your business card and website show that you are a recognised tax professional with a registered tax association.
For information on the full range of benefits of this membership to Tax & Super Australia click here.
Free Fundamentals Training Bundles Included
Choose one FREE online learning bundle or add two for $295, or all three for $495.
Microsoft Excel Introductory & Intermediate Online
Microsoft Word Introductory & Intermediate Online
Microsoft Outlook Online
Popular
Xero & MYOB Accounting Course Fundamentals
Xero Accounting & Payroll Online
Certificate in MYOB Bookkeeping Online
Latest Xero release 2019-2020
Payroll Administration
GST & BAS Workshop
Salary Packaging
Terminations Workshop
Nationally Recognised Training
As a Registered Training Organisation (ID 52240), we comply with the government's strict quality and consistency standards. We conduct regular audits to ensure we keep this accreditation and deliver the level of training you deserve.
The FNSSS00014 Accounting Principles Skill Set is recognised in all states and territories of Australia.
Accreditation & Industry partners