How to complete your Continuing Professional Education requirements as a BAS agent
BAS Agents in Australia are required to complete a minimum number of Continuing Professional Education (CPE) hours each year in order to maintain their registration.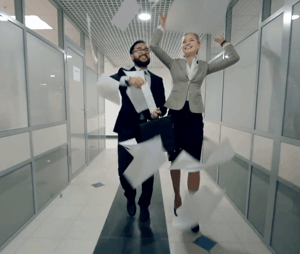 How many hours do I need?
According to the Tax Practitioners Board (TPB), the minimum requirement is 5 hours in a year but must complete a minimum 45 hours over 3 years. These hours can be accumulated in a variety of ways, spread-out through the year or all at once at the end.
What qualifies as CPE?
The TPB has a full list of appropriate activities on their website which includes:
Seminars and workshops
Research, writing and presenting
Computer-based courses
Conferences
Relevant CPE activities provided by recognised professional associations, which includes the Institute of Certified Bookkeepers.
How to ensure I don't miss any hours?
The TPB recognises courses provided by universities, registered training organisations (RTO) and other course approved providers.
However as a BAS agent it is your responsibility to find relevant topics, make time to attend sessions and maintain records of all your CPE activities, which is why we have created the CPE Club and taken the hard work out of these challenges.
What is the CPE Club?
It is a 12 month subscription to 15 one-hour webinars, allowing you to meet your full CPE requirements with one simple, cost effective, annual subscription.
We are offering a series of YouTube Live Online seminars with topics specifically designed to upskill and update bookkeepers and BAS agents to ensure that you stay on top of the latest issues of the profession.
You can participate in the webinar from anywhere, on any device, ask questions and engage with the presenter during the session. Don't worry if you can't make a session, they are all recorded and available throughout your subscription.
Applied Education is a RTO that develops and offers training in association with industry partners, the Institute of Certified Bookkeepers (ICB) and Tax & Super Australia.
To find out more talk to one of our Enrolment Advisers on 1800 678 073.