Supporting students with TPB Tax Agent Registration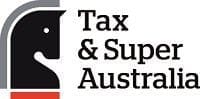 To support your study and professional career, Applied Education has partnered with Tax & Super Australia to provide a unique Tax & Super Australia Student Membership for Applied Education students enrolled in our Tax Agent Pathway courses including:
Student Membership valued at $199 (12 months)
Tax & Super Australia's Student Membership supports your educational and training pathway to achieving tax agent registration with the Tax Practitioners Board (TPB). This 12-month membership will give your access to an extensive range of resources, publications and professional support.
Student Membership Benefits
Online access to the essential tax guide for everyone in need to navigate the complexities of the Australian taxation system. It is written in plain English with explanations and easy-to-follow examples on taxation and superannuation without the jargon. RRP $159
Access anytime to an extensive knowledge base; including:
Regular e-newsletters on tax and super
Calculators and checklists
Bi-monthly magazine with insights and case studies on tax and superannuation issues
Podcasts, featuring expert speakers from tax and super world (ATO, BDO, etc)
Member discounts on Tax and Super products and services.
This certificate is need when applying for TPB registration.
Online access to this essential annual publication. The SMSF Manual is the only resource and guide every super professionals will need to manage an SMSF (Self Managed Super Fund) for their clients. It is a step-by-step guide covering all things SMSF, except the provision of financial advice that is covered by the AFSL regime. RRP $116
Access exclusive webinars for student support, including
Building your career
How to register with the TPB
back title
Tax & Super Australia will provide assistance in registering with the Tax Practitioners Board.
Online access to this annual publication.
Who is Tax & Super Australia?
Tax & Super Australia (formerly known as Taxpayers Australia) has been supporting tax and superannuation professionals since 1919 and has a community of over 15,000 professionals.
As a professional association, Tax & Super Australia supports its members through knowledge, effective advocacy, and building relationships that are needed to succeed in practice. Its accurate guidance to members provides peace of mind to members and members' clients that they are fully compliant with their obligations. Members are able to engage with tax and super experts, build their business, have influence in the profession and be part of growing community of tax and superannuation professionals.
Read more about Tax & Super Australia.
Accreditation & industry partners