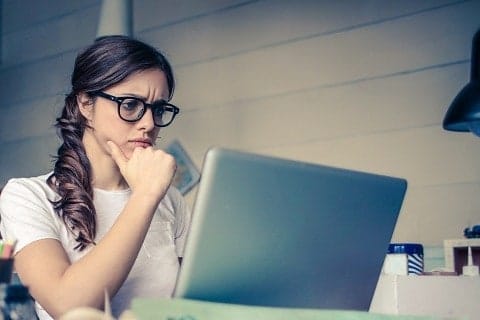 It pays to do your research when looking for an education provider, as the cheapest option on the market (which most of us know probably won't be the best) can actually cost you in other, less obvious, ways. Of course, in pure monetary terms you'll be better off, but the real cost will likely be in things such as the quality of the course itself, the standard of training materials and the level of support provided. The old adages of "you get what you pay for" and "if it seems too good to be true, it probably is" spring to mind.
Despite this, Applied Education is regularly asked by prospective students if we can match a much cheaper competitor's price for a course. For example, we have heard of training providers offering the Certificate IV in Accounting and Bookkeeping for as little as $999, or possibly even less!
Seeing a price that low should raise some alarm bells for you, and here's why.
Using the aforementioned example, the Certificate IV in Accounting and Bookkeeping is a course that consists of 13 units – each of which containing at least one assessment. The time it takes to provide adequate training, support and individual assessment for each of these units would typically be around one and a half hours. A fully qualified and experienced trainer and assessor may cost around $50 per hour to employ.
So, purely considering the direct training and assessing costs alone, a quality course would cost close to $1000. Add to this the costs associated with administration, marketing, compliance and company overheads and this rises further still. The question you should ask is, can a quality training provider possibly offer a good quality course for $999 and still make a return to at least cover their costs?
If things don't seem to add up, and a training provider is selling a course for well below what it should cost to deliver, it's possible that the provider offers a much lower level of service – or, worse still, may not be fully compliant in meeting the standards set out by the education and training regulatory body.
Keep this in mind when next considering enrolling in a course and ensure you do your research regardless of how good the price may seem! Look for a reputable course provider with positive reviews, and ask plenty of questions before signing up.