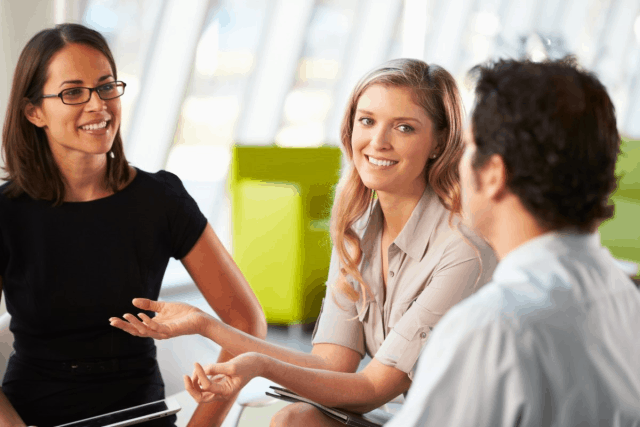 Successful managers in all industries need well-rounded skills in effective business administration. They need to be able to demonstrate proven skills in communication, project delivery, risk management and performance delivery.
With a Diploma of Business you will gain the skills and knowledge to effectively plan and mange core business processes and projects as a successful manager. Without a Diploma, you may be competing for that next promotion against someone who has a qualification to match their experience.
Are you ready to step up to a management role?
Our Diploma of Business (BSB50215) is designed for those already in the workplace with sound practical experience who are looking to advance their career to management level. The Diploma was launched in 2019, following extensive consultation with a variety of industries and external experts to ensure that the skills gain are what employers are looking for.
Jobs you can get with a Diploma of Business
A diploma of business can lead to a wide variety of jobs and work environments including:
Office Manager
Team Leader
Retail Manager
Program Coordinator
Business Owner
Unit Manager
Business Development Manager
Plan your career progress with the right qualification
It is important to do your research on courses available, their content and method of delivery. Online courses are flexible and affordable options for many students as studying often has to fit in with work and family commitments. You may also consider a Diploma of Business packaged with another qualifications or skill set that will give you the edge over your job competitors.
Enrol now
It has never been more important to have a qualification that matches and demonstrates your skill and capabilities. To learn more about the nationally-recognised training course BSB50215 Diploma of Business or the Dual Diploma of Business and Accounting, talk to an Enrolment Adviser on 1800 678 073.